We recently caught up with Subb-an to discuss his sample pack, studio set up, influences and more.


Tell us, how did your journey in making music start out?


Started at a very young age, happened to come across turntables and vinyl through a friend at school and became instantly obsessed. Had no real guidance just spent a lot of time listening to the radio and countless hours in record stores collecting records. That furthered into production and I knew from my early teens I wanted to work in music and production. Never looked back 


You recently released a sample pack for our 'Originals' series, can you talk us through the processes of creating this collection of loops and samples?


Yea I spent a few weeks planning the pack and breaking the sessions down into groups. Would spend a session focusing on Drums and groove and the next session on pads and textures and so on. Over the years I've built many of my own personal banks so decided to incorporate some of those into the pack and also revisited some old projects to recycle sounds and loops and include them. I'm very into the creative process as opposed to the editing side of the production. So creating the content was great however editing it all was a bit more time consuming so I saved that for the rainy days. Main focus was on creating the content and being in the flow. There was a combination of hardware and software used and sequencers.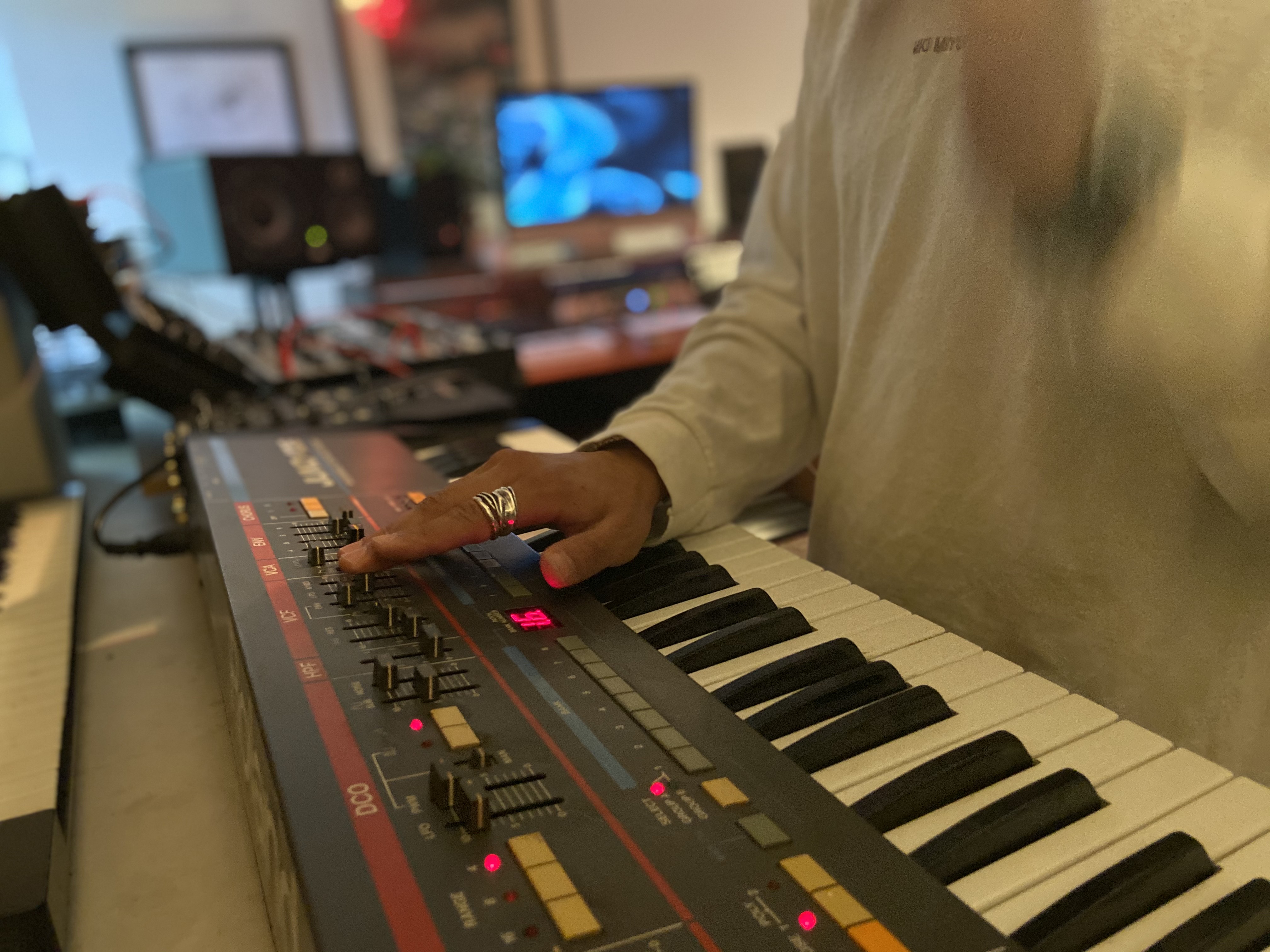 The synth sequences in your pack are amazing. What synths and VST's did you use to create these sounds?
Juno 106, OB6, Trilian, 808, 909, Roland Cloud


Can you take us through your creative workflow?


I like to build as much content as possible. Recording long takes and capturing the vibe and essence is key as quick as possible. I sort the fine tuning later. Collaborating is a great creative process too, the decision making is quicker and the flow is more vibey.


What's your studio set up at the moment?


Currently been setting up a new space in Hackney Wick with Thoma Bulwer. We have two spaces, one is more creative and the other is more focused for mixing and mastering. Between these two we have a hybrid set up including lot of hardware synths and drum machines plus outboard processing gear mixed with software, mainly universal audio. Hardware we have some classics like the original 808, 909, a Juno 106, OB6, Moog 37, Manley, Culture Vulture, Revox Tape, Eventide H3000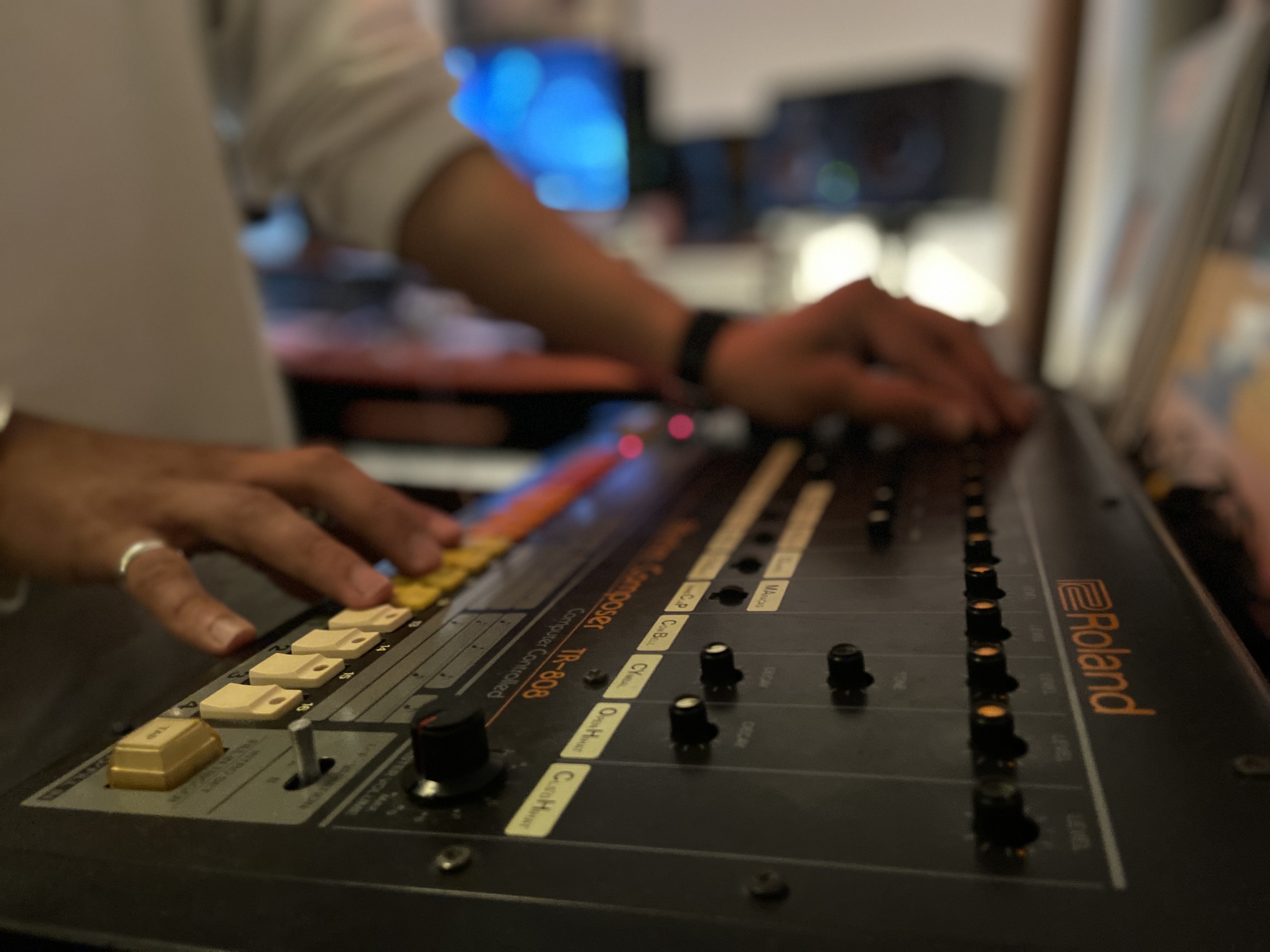 Who are your biggest musical influences?


Too many to list really but generally speaking the likes of Bowie, David Byrne, Talking Heads, Thom Yorke, Joy Divison and from an electronic perspective Burnt Friendman, Herbert, Aphex Twin, Radioactive Man, Craig Richards, Andrew Weatherall, Paradise Garage, Fabric 


Your label One Records has been going strong for ten years now. What's your vision for the imprint over the next few years?


The label has always focused on supporting new artists and friends combined with established artists and that will continue. Celebrating the Ten Year anniversary with a full range of artists was a great concept. Next year will lead to ONE050 a mile stone release for the label. I won't let on at the moment what the plan is but a very special project is in the making for that. Generally speaking, the label will have a broader electronic sound and keep moving forward and supporting new artists.