The Roland VERSELAB MV-1 is a standalone music production tool that helps you to create complete songs. With expanding plug-and-play Zenbeats integration, you can connect VERSELAB to your computer, tablet, or smartphone, so you get started whenever inspiration strikes.


Verselab MV-1 enables you to create a simple workflow with all you need in one place and it is perfectly capable creating entire tracks without all the complications. While music production can require a lot of time, money, and expertise, Verselab will make this experience much more accessible for you.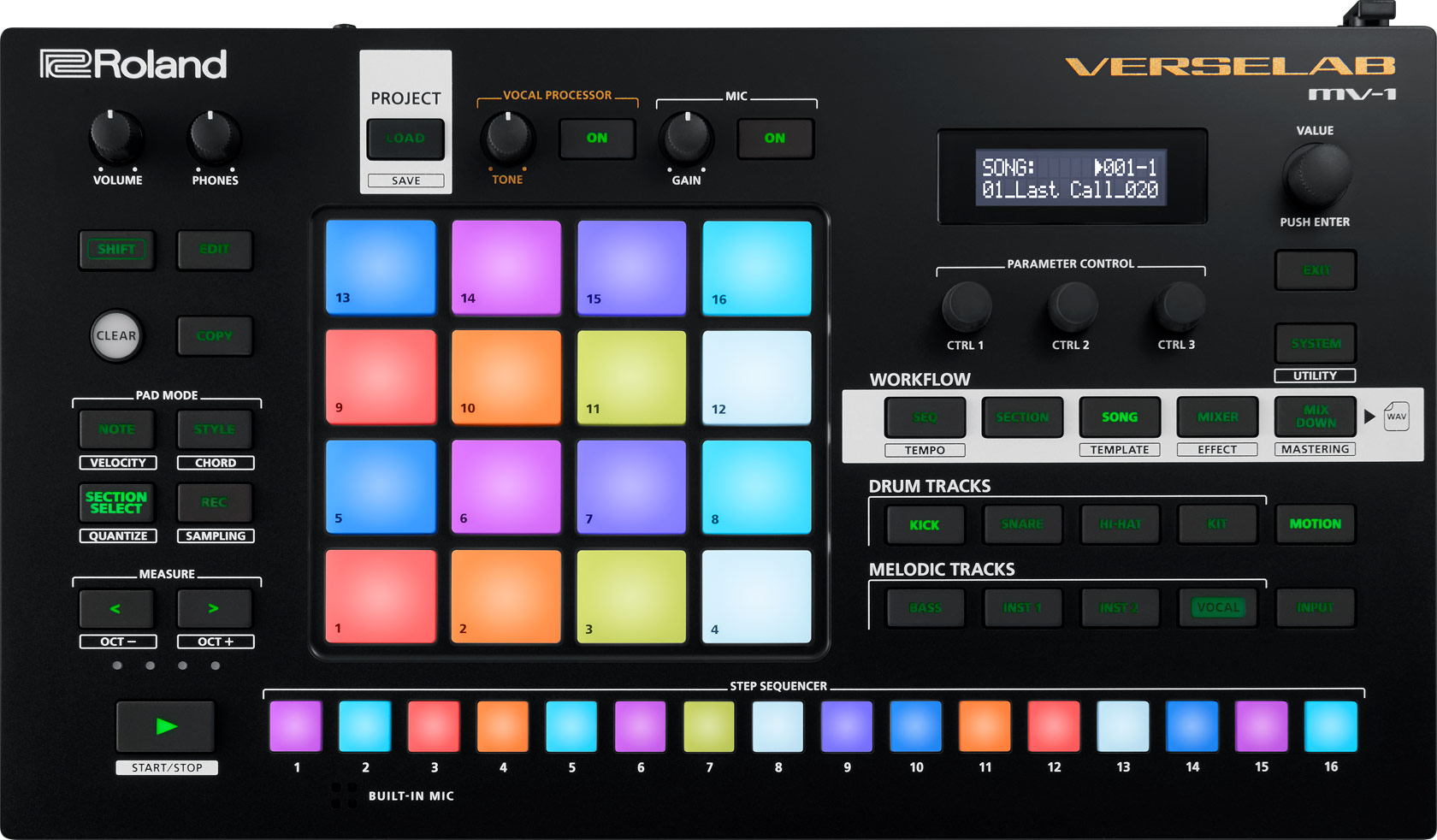 Features
- Finish complete songs with inspiring hands-on workflow
- Record vocals with modern effects like Auto-Pitch, Harmonizer, and Doubler
- Curated collection of over 3000 sounds for modern styles from the makers of the TR-808
- 4x4 pads and TR-REC step sequencer for drums, basslines, and melodic parts
- Songwriting tools and generators get you started and keep you flowing
- Interface with your smartphone, tablet, or computer for easy file transfer
- High-quality mixing and mastering effects for pro results
- Make music on the move with power via a mobile battery or USB
- Built-in mic and XLR mic input with phantom power
- Stereo ¼-inch I/O, dual headphones jacks, and MIDI I/O
Roland's Verselab MV-1 is available at music stores from £599.