We caught up with German producer Sascha Dive to discuss his sample pack favourite studio tools, influences and more.


Can you tell us a bit about your musical background? How did you get into house music?


My musical background is Soul & Disco Music. My mother was a big fan of this Genre. In my teenage years, I often travelled to the UK to visit other members of the family. Whilst there one of my older stepbrothers gave me some music tapes which covered a wide range of selected house & techno music. I was fascinated by this type of music and began to follow up on it.


While still a teenager I went to this club called Robert Johnson in Offenbach near to Frankfurt am Main. That was a new experience for me and I still regard it as one of the best clubs in the world. We used to call it our living room! Around this time I discovered Freebase Records which was, at that time, THE record store for electronic music in Frankfurt. It was here, I met Dorian Paic, Carsten (Meat), Federico Molinari & Bernd Maus who were at various times working there and from whom I learnt a great deal about the history of house & techno music.

When did you first start producing?


I began producing electronic music around 15/16 years ago. To begin with, I was predominantly interested in becoming a DJ and I commenced producing simply because I was interested to know how it all functioned compiling club music. In 2007, following a suggestion from my good friend Vera so to do, I decided to start my own label Deep Vibes Recordings as it was proving difficult to find labels who wanted to release my music. 


It was a good decision and I am glad to say after that everything started moving really fast. I got requests to do EP`s on other labels and I released two albums on my own label. Today I still receive a good number of requests from labels who want to release my music which I am very proud of, particularly when I think back to how it was in the earlier years!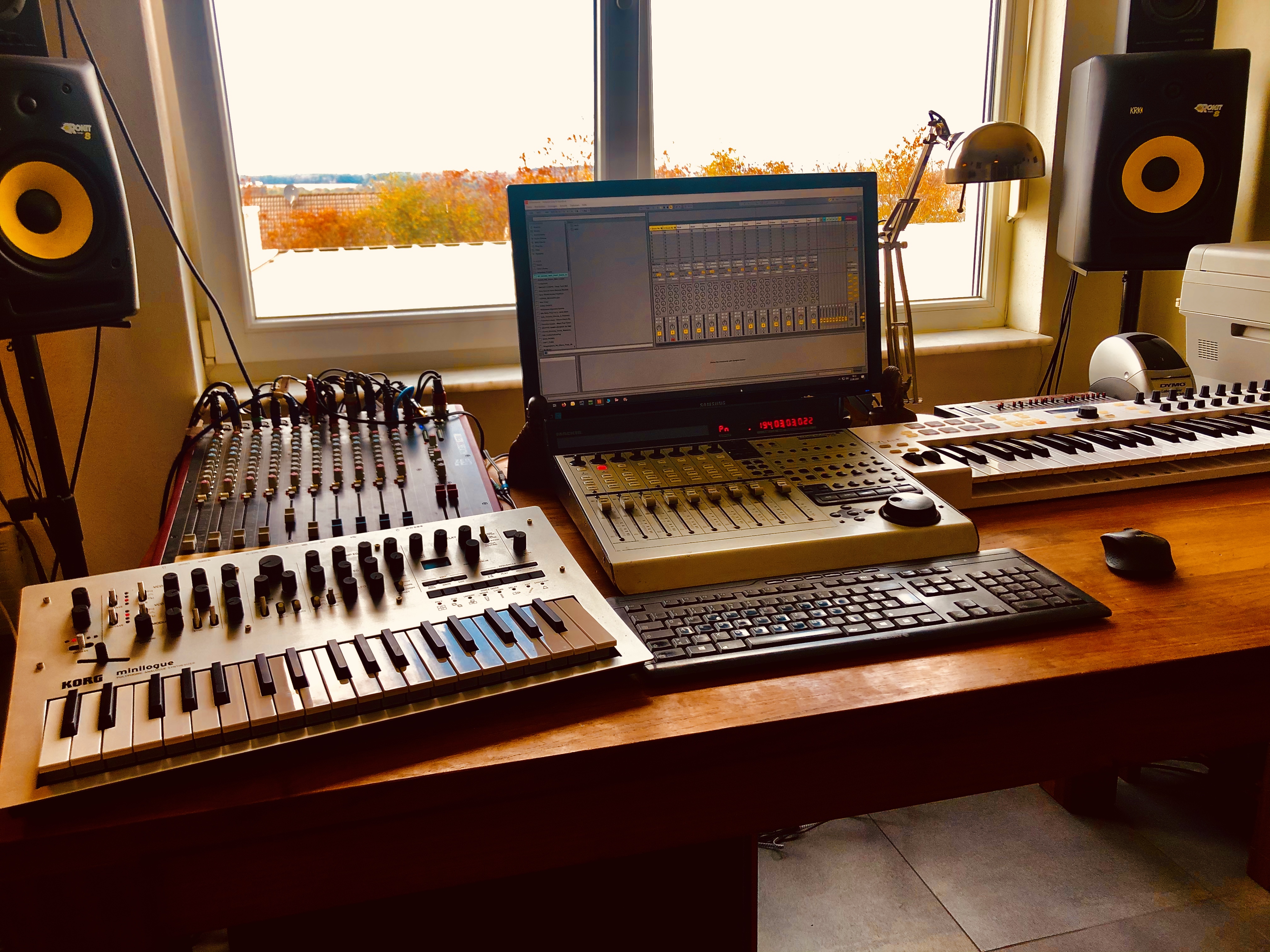 Can you talk us through the process of creating your sample pack? 


No problem! I had numerous ideas for music productions which, for one reason or another, I never brought to conclusion. So the options were there ready to be utilised or, as in this case, to pass on by putting them together in a sample pack. In addition, I dug really deep into my analog synthesizers and drum machines to find new material which was actually a lot of fun. Ironically it also provided me with some new ideas which I can use in my own productions!


What kind of hardware and software did you use to create and process the sounds?


One could say I am something of a hardware freak although I also use various VST plug-in´s as in recent times there have been notable improvements in the quality of analog synthesizers. The kick-drums are predominantly compiled from the analog side of the Vermona, Roland TR or X-Baseequipment. I only use analog basslines from Moog, SE-1or Waldorf units. For synth sounds, I prefer to work with products from Waldorf, Dave Smith or Korg. With regard to the digital side of things, I tend to favour working with the plug in´s from Arturia.


What are some of your favourite studio tools?


All Waldorf products and the SE-1for the bassline which I tend to use for a lot of tracks.  


Your tracks are pretty deep and dubby, are there certain producers that influenced your sound? 


I am a very big fan of Rhythm & Sound (Mark Ernestus & Moritz von Oswald). They were the pioneers of the sound which is called Dub Music. Deepchord, Steve O'Sullivan & Delano Smith have also influenced my music productions.


Finally, what are you working on at the moment? Any upcoming projects you are excited about?


To be honest I am super excited about my new album which I have just completed. It is due for release next year on a well-known label. Prior to that, there will be a vinyl-only release on my house label "Bondage Music" entitled "Cornerstone EP". Further vinyl and digital releases will follow on "My Little Dog", "FUSE" & "Flammable Records (FLMB)" from Lisbon.