Following the release of his sample pack for our Originals Series, we caught up with FUSE London core artist Rich NxT to discuss the process of creating the pack, his studio setup, inspiration and musical influences.


Hi Rich, thanks for taking the time to chat with us. How is life in lockdown for you? What keeps you motivated and inspired to write new music during these tricky times? 


Life is all fine and good thank you. Like many, it all came as quite a shock at first but of course, it didn't take long to adjust. I am lucky to have easy access to my studio so have been able to carry on musically as usual. The live streams have been fun too, djing at home is how I started! It's been lovely to spend more time cooking and chilling too with the family. You miss these things when you are playing every weekend. My motivation for writing is just to make music, whether or not I go to play it, so that hasn't really changed. Of course, I love going to play it but can still write if I am not.


You have really crafted your own unique signature sound. What are your early musical influences and how did you get to the sound you make today?


My influences are far and wide. Rock, pop, heavy metal, hip hop, hardcore, jungle, progressive house….. so so much, I have a hugely eclectic taste in music and it's all in there somewhere in subtle (and some not too subtle) ways!


Can you tell us a bit about your sample pack and the process by which you, recorded, designed and curated this collection of sounds?


Yes, I approached it in a few different ways. I programmed some drum loops from scratch, using some of my favourite sounds assembled over many years. I did a selection of processed drum loops from previous productions which I edited and twisted around. I used some of my music moved software synths and fx to experiment and play with percussion, fx and pads. I really tried to vary things as much as possible to bring you as wide a range as possible.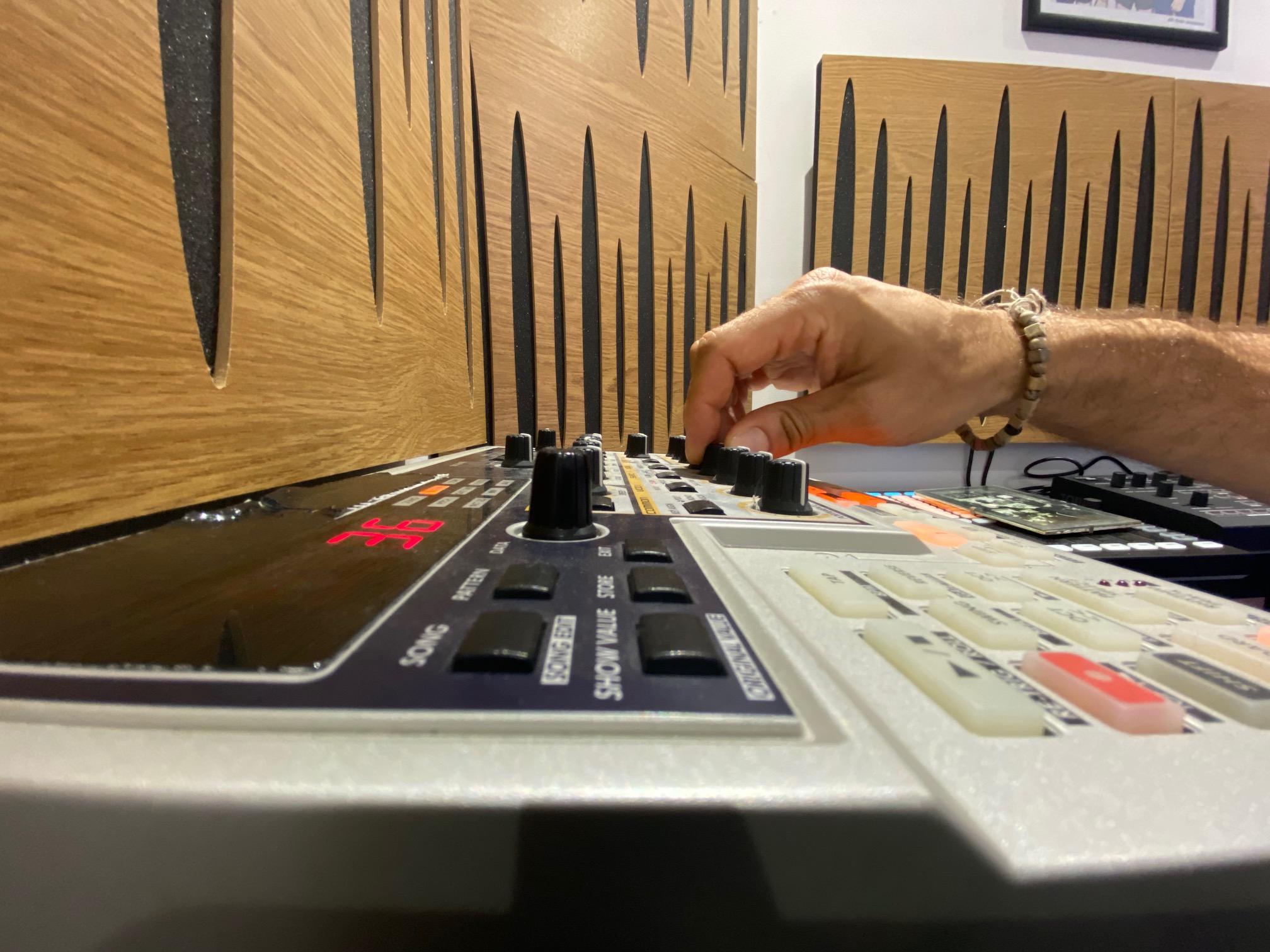 How long did it take you to complete this project and was there anything that you found particularly challenging when working on it?


It took the best part of 10 solid studio sessions. As I said I wanted to bring you as wide a range as possible and to do this I had to be strict in programming new beats and thinking all the time how I would use them. The most challenging part was not just going off and making a track, you just want to get going and use the sounds you are making. As soon as you get a loop going you have to stop and start another one!


You're known for your unique bass grooves and strong bottom end in your tracks.


We're really happy that the pack includes a collection of your signature bass lines.


Can you talk us through what gear and techniques you used to create these loops and sequences?


I love sequencing my basses and like to apply lots of modulation to the various cut-offs, decays and gates to really get them moving around to create that depth and interest. I use a number of step sequencers such as the ones in Max for Live or more complex ones that have more possibilities routed into bass instruments such as sub boom bass. I also like to trigger my MIDI gear such as Critter and Guitari Bolsa Bass or Roland MC-302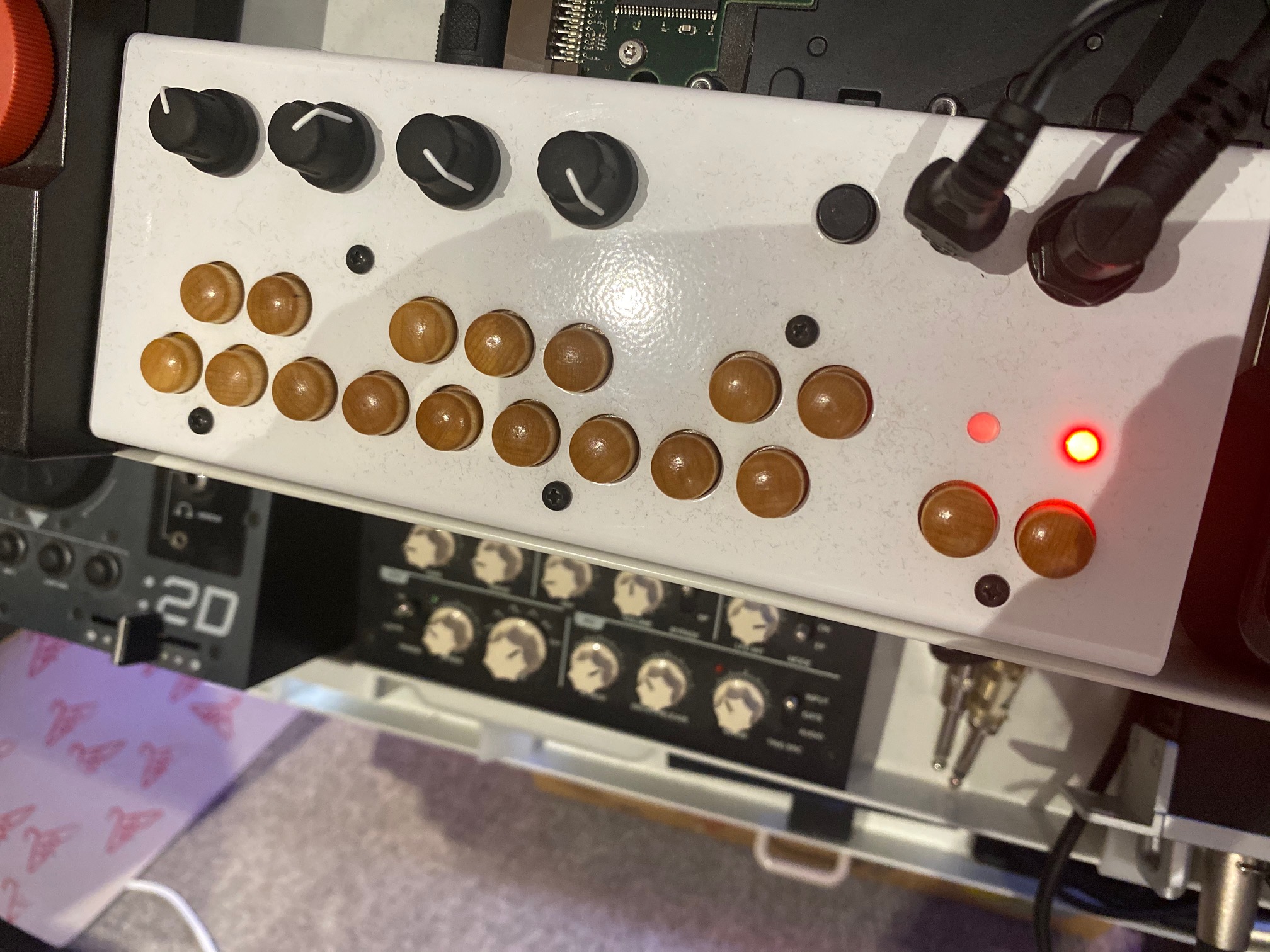 What's your current studio setup? Are you mostly using hardware groove boxes and synths rather than software, or is it a mixed


I am based around Ableton Live, with a Fireface 400 soundcard running an additional Beringer ADAT interface, This gives me 18 i/o for the groove boxes that I like to use like the Roland Mc-303 or the Yamaha AN-200. In the box I use Soundtoys FX a lot and make good use of a few waves plugins. I have a few plugins that I like to use a lot so they are very tried and tested.


What are your favourite pieces of hardware and software? 


Software has to be Ableton really and hardware is the Vermona Filter Lancet. It's amazing for adding really subtle shimmery distortion to your basses.


What advice would you give to young producers who are trying to develop their own signature sound?


Experiment with your gear, see what happens when you do. It's how you stumble upon the things that make up your sound. Don't rush it takes a while to be consistent. Always share with your friends to get that first bit of feedback! 


Finally, can you tell us a little bit about what you're working on at the moment? Any upcoming projects you are excited about? 


I have had a really busy release schedule so far this year so I am going back in the studio now for the rest of the summer. I have a big project coming on Fuse London later in the year to watch out for!