Following the release of his sample pack, we caught up with Reboot discuss the process of creating the pack, his studio setup, inspiration and musical influences.
Hi Frank, thank you for taking time out to chat to us. Your productions are full of such intricate polyrhythms, what were your influences that pulled you into creating such danceable beats?


Thanks for having me. From early years on, I have been listened to a quite broad range of music, spanning from my parents record collection (soul, funk, rock), to hip-hop, 80`s synth pop, latin to jazz, reggae or trip hop. I remember a teen-phase as well when I was completely crazy for playing the bongos (even though I sucked) and other percussive instruments. When I started digging into house and techno during the early 90`s, I had the most fun with extremely energetic, groovy and percussive techno/house tunes (for example Mr G., Purpose Maker, Bandulu, The Persuader, Hardfloor, etc etc). For my own productions, I like the idea of creating electronic music that sounds organic, somehow warm and vibey. Subtle polyrhythmic layers can add this kind of movement that I personally like. That´s depending on the type of track and my daily mood. But the end of the day, it`s all about the groove. If your buttocks twitch, you are on the right track.


Your sample pack has such a variety of sounds that could be applied to any genre, how did you come around to creating these sounds? 


Honestly, there has not been much thinking on my end before getting started. I just turned on my studio and started creating random content. I can only explain the results by thinking about the stuff that I personally like, sonically and in terms of a groove. I also saw it as a chance to create a sample library for my own use, so I tried to make sounds (especially the one shots), that I would also use in Reboot productions. Sometimes, I would have to work on a laptop and still want to use my signature sounds. So that played a bigger role in the selection. Talking about genre, I never felt too comfortable being labelled as Reboot makes house, minimal, techno or whatever. Being creative is usually a reflection of moods, impressions and also personal taste. And that`s not same same every day. I make music for clubs as well as for headphones. Besides that, I also believe, that there is nothing wrong with musicians, trying to fuse different styles of music into something completely new. That´s a vital part of the creative process.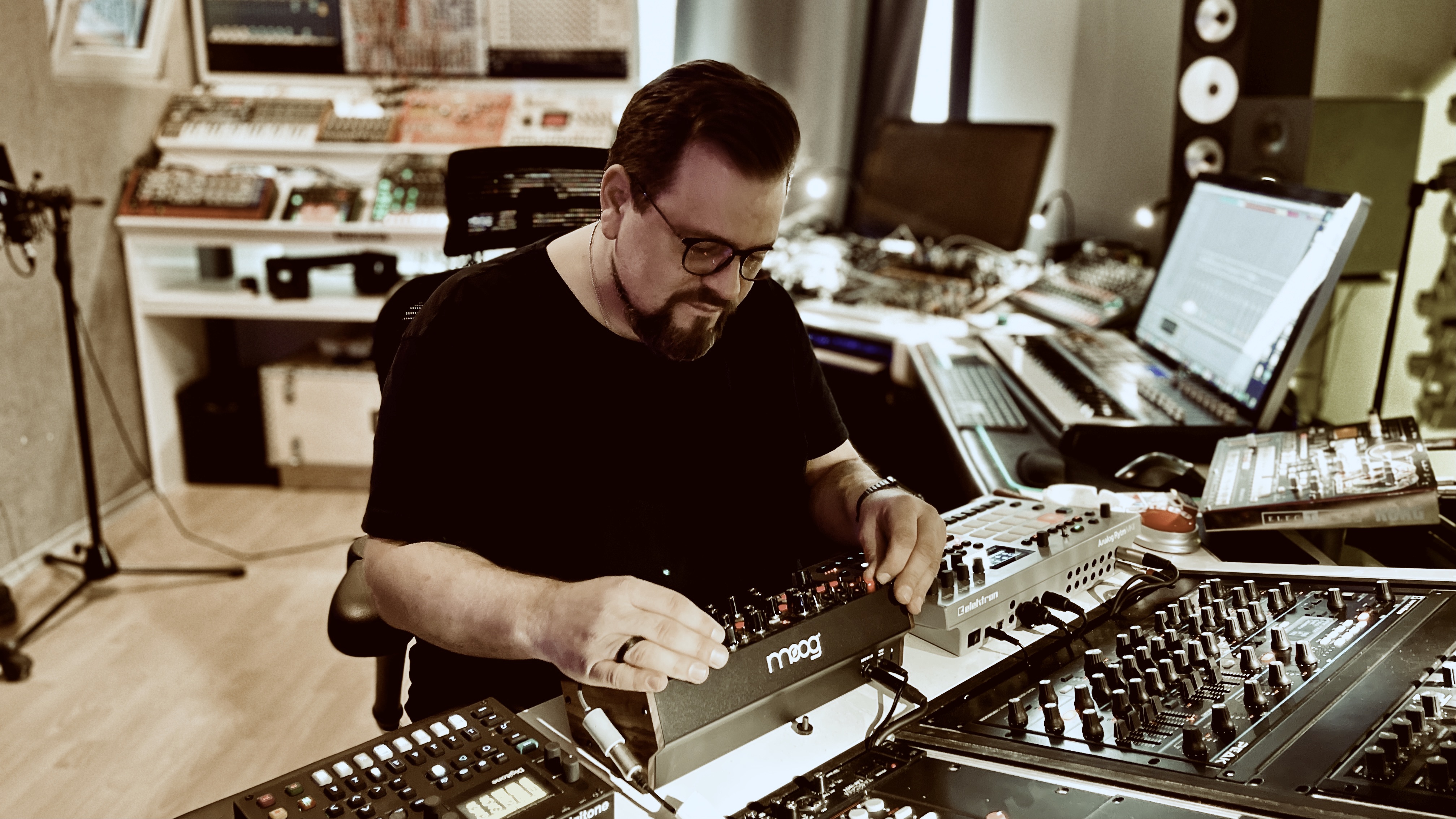 How long did it take you to get the sample pack project done? And was there anything that became challenging for you during the process? 


A bit longer than expected. As I didn`t do the thinking first, I didn`t really take care about keeping a clear structure for each song idea I made, especially regarding all the different loop types. I ended up with double loops, missing parts and way too many experimental/unfunctional sound designs as well. I also quite underestimated how tricky and time-consuming it can be after 30 closed-hat-one-shots to still know what the first sounded like and whether it might be too similar to number 24. That's why I sat down at the drawing board again after about 2 weeks and threw most of the layouts overboard. In the end, the whole process took about 100-150 working hours. 


There are so many great sounds in this pack, especially the Moog bass content. Is that a piece of equipment that you always gravitate towards during your creative sessions? 


The Moog Voyager is a loyal companion. This synth has been with me for a long time and was dragged across the world by me without whining or letting me down. The voyager is also probably the most powerful mono synth I own and therefore still hard at work. I just had it completely serviced and it`s now retired from touring. Without wanting to sing hymns of praise on the device (it definitely has its flaws), I've grown so fond of it over the years that I don't want to be without it anymore. So far, I've mainly used it for strong basses or sometimes leads, but by now I've also fallen in love with the percussive sounds that you can generate. A happy marriage can be said.


From Looking at photos of your studio online, it seems as if you could get lost in a creative rabbit hole with all the gear you have (almost like a kid in a candy store). What is your favourite piece of equipment that you own?


I guess that as a producer and DJ, you are in little part also a lifetime wannabe teenager. My studio is nothing more than a giant adult LEGO box. Maybe it's something like longing for the toy store. Everything has to blink and light up, tons of mysterious buttons, bright colors and the energy of unprocessed sounds. And I can play, play, play. Yes, I admit - I love this stuff. And yes, you can get lost too. In any case, it satisfies my inner child. We'll leave it open whether it's really necessary to have all of this. It's not that I have a single all-time favorite machine; it changes every now and then. At the moment it's probably the Elektron Analog Rytm MK2 and the Moog Subharmonicon.


Could you talk us through some of the gear that was used in creating these sounds?


There were a few. I will go into more detail on the drums later, but those and the percussions where mainly produced with the Elektron Analog Rytm Mk2, Korg ESX, Vermona DRM2 and the Elektron Machinedrum. The Moog ran through a Neve 1073 (UAD), an ancient 500 Neumann lunchbox (EQ & Compression) and was then processed with a few Eventide DSP4000 effects. The synths and chords come mainly from the Novation Peak, Elektron Octatrack, Moog SUB37, Moog Voyager, Access Virus Ti, Yamaha DX7 and the Korg MS-20. Actually, almost all devices run through a Neve 1073 on their dedicated inputs on the UA Apollo interfaces first and  then modeled with various external effects such as the Zen Delay or the Strymon Pedals. I like the sound of the 1073`s very much and so I can create a more uniform mix for me. Most of the textures are the result of the gross abuse of outboard effects.


The drum sounds in the pack have such swing and groove to them, how do you go about creating your drum sections?


Basically, that has to do with personal taste. I just like it groovy. Technically speaking, there are of course a few tricks that you can use. One thing for me was born out of necessity. I don't use a separate MIDI clock (other than DAW) for the external devices and the software load also affects the MIDI signal directly for me. So I am constantly trying to manually compensate for the latencies of the respective devices in Ableton LIVE. For example, I take a kick from the Machinedrum, combine it with a hihat hat from the Korg ESX and percussions from the Analog Rytm. Every device has slight latencies and by compensating by hearing, a swing is created. When I have to work in the box, I also like to use the 59% MPC swing from the Ableton groove templates, a tremolator, polyrhythmic delays or rhythmic sidechaining.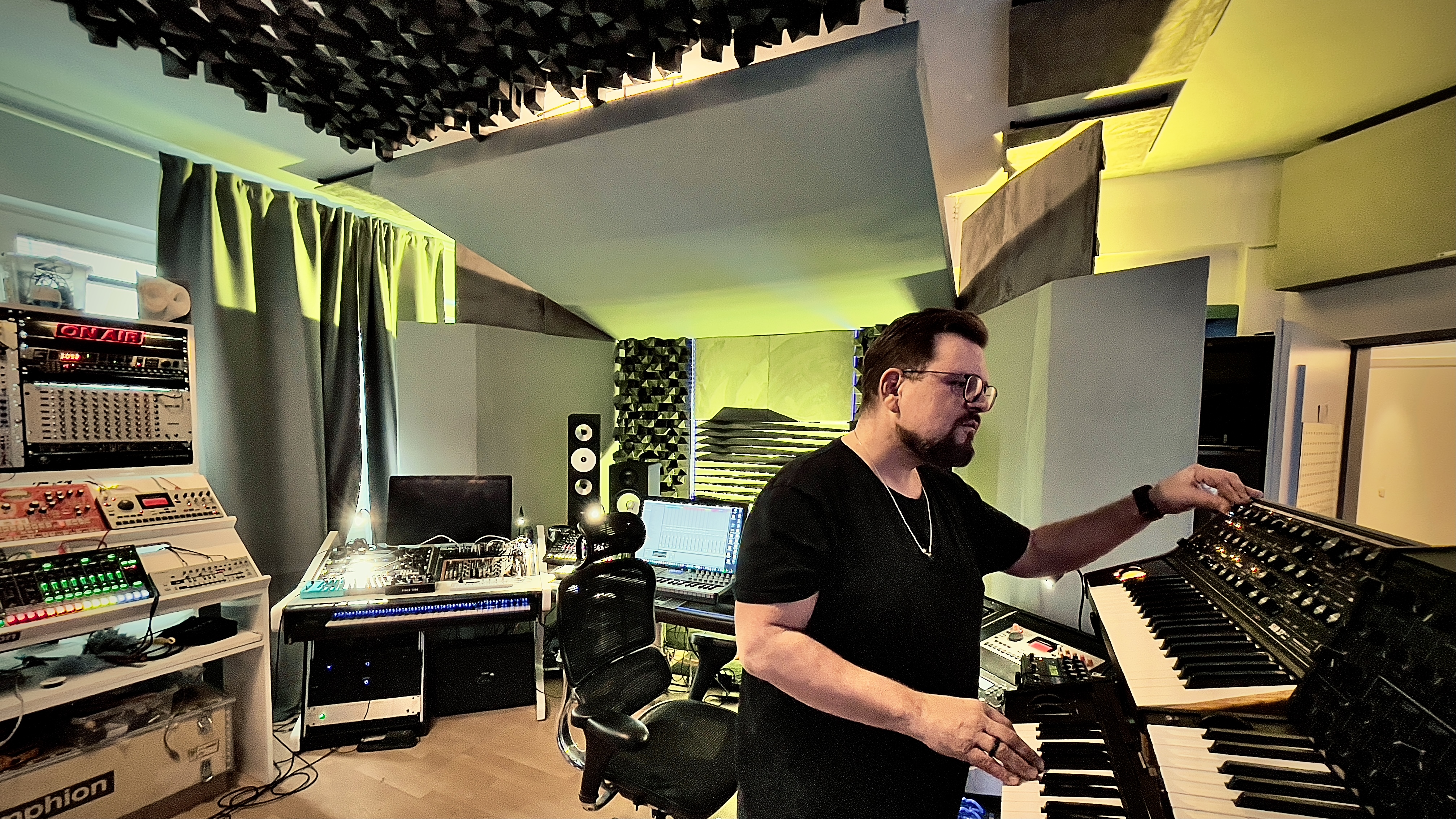 Seeing as you have so much gear to play with, do you always gravitate towards using hardware equipment rather than being in the box?


Over the years, the studio has evolved from purely analog to purely digital to today's hybrid setup. I am convinced that this type of club music - which wants to sound a bit more organic and direct - benefits extremely from the use of analog sound generators. Of course, you can also reproduce all of this on the computer, but for me, the vibe and above all the unpredictability is often lost. I rarely use synthesizer plugins, but I do use samples every now and then - especially vocals. On the mixing side, I am currently mainly working in the box. Some hardware effects are used as external effect inserts, but most of them are mixed in the DAW. Depending on the project in Ableton, Logic or Pro Tools. Sound shaping software tools have made great strides in recent years. At the end of the day, mixing in the box is primarily for convenience and cost reasons. A console with which you can achieve a similar workflow and improve the sound quality at the same time, has not yet been in the budget 


This year has been super difficult for everyone, has there been any positive to come out of these confusing times?


What else should I tell you in great detail. There is not much to gloss over. 2020 was a personal and economic disaster for so many people in the world. And for me personally it also took a while to learn to deal with the helplessness, anger and fear in a halfway positive way. But it worked. I was able to use the past year to pause, to slow down, to refocus myself and to become a little clearer about the really important things in life. I had the chance to spend many beautiful hours with the people I love and work in new projects. I am incredibly grateful for this today and look to the future with more confidence than pessimism. Anything else wouldn't be fun either. 


Finally,I know that you have recently just had a release on Rhythm Cult but is there anything we should be looking out for in the future from you?


Exactly, my last releases were an EP on RhythmCult Records (we're still waiting for the vinyl press) and a track on Matthias Kaden's Muna Records. Next up are EP releases on Cadenza Rec., Cecille Rec. And MOAN Rec. Due to the current situation, however, it is difficult to predict exact dates. The releases should appear in the course of the first half of the year.


This year my own new label should also be launched. In addition to own new pieces, newly mastered classics will also appear on vinyl from time to time. If everything goes according to plan, the first release should appear in the 2nd quarter of 2021.


Last year I finally started to get my internet presence and social media up to date. I have always neglected this area. Streaming is also an issue, of course, but I'm still at the beginning. Both technically and in terms of content, this is a separate microcosm in which I still have to find my place. But something will happen in the near future. It does not get boring.