Romanian producer and live act Floog chats with us about his sound, influences, his sample pack and more. 


Starting off, You've been making music since the '90s, could you tell us how you got into production and how you have developed your sound over the years?


I wanted to make music because I was a lot into Depeche Mode but unfortunately in the begging of 90's it was really impossible to make music at home especially related to the costs involved even for a workstation keyboard so I started just by playing with Casio and then Yamaha arrangers keyboards that were more affordable and with a small ZX Spectrum computer software that had a basic duophonic sequencer :)


In 1995 I received a PC from my parents and finally, that was the moment I was able to make full tracks firstly with the help of an amazing free program called Impulse tracker that came with a computer music magazine along with a bunch of different samples that I was able to use in this tracker.


Funny is that before going to clubs (2001) and found out about underground electronic music I knew about electronic music just from the radio and TV so because of that I experimented a lot in my own way without having a rule about what I was doing and I think that helped me when I really started doing techno/house music.


You started off using analogue gear that you were given access to by a family friend, do you think that this molded your sound into what it is today, due to the use of analogue and modular gear in your work? 


Yes I was lucky to start playing with analogue Roland synths in the early '90s in my small town through this friend and I was immediately captivated by the feel of the analogue squelches, for me, those sounded more "professional" vs the digital toys I was playing before :) So obviously when I was able to afford them I jumped on them and now with the eurorack world I feel like into a candy shop :) (even tho I have to admit a lot of the great modules that exist are also digital as core)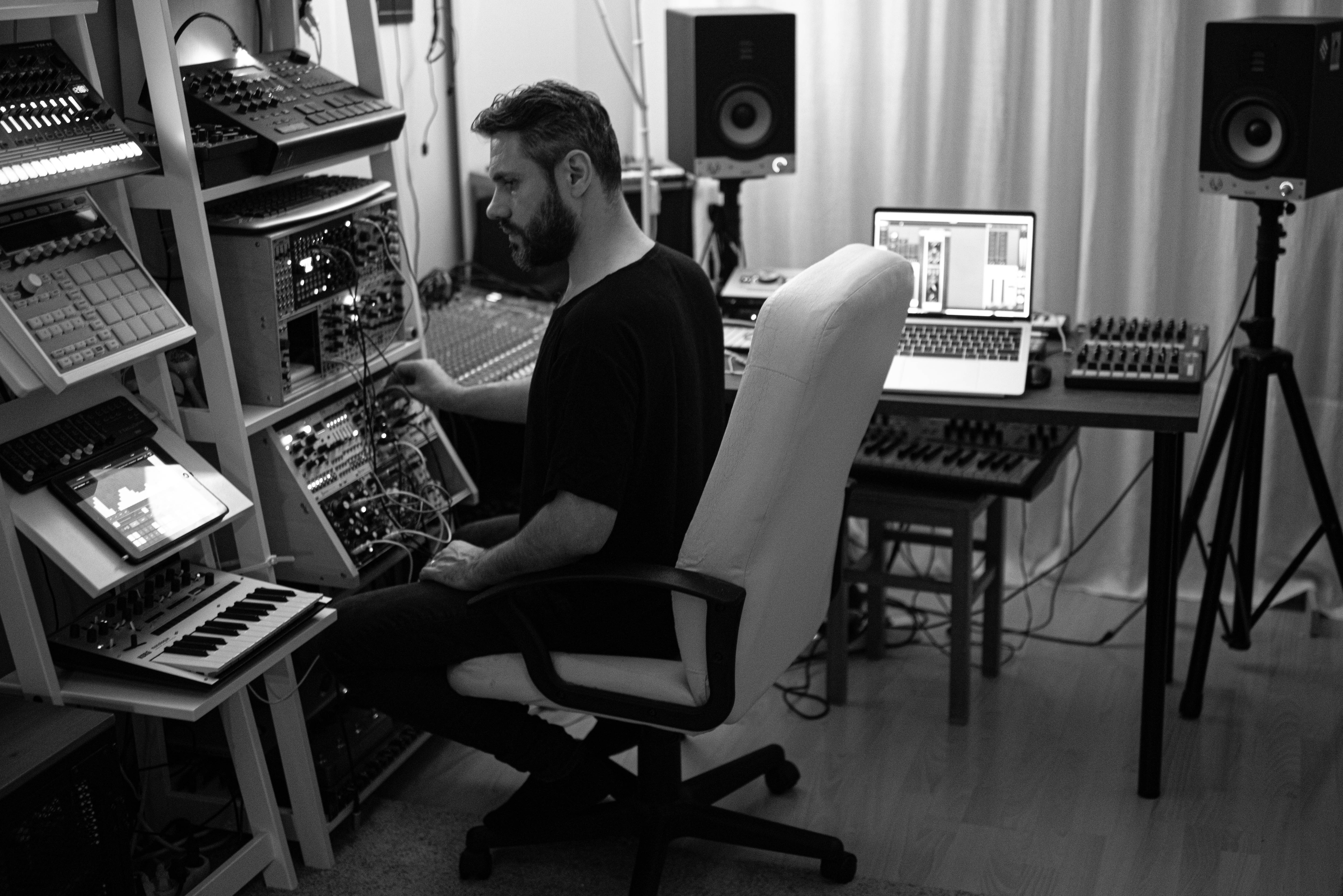 Your music has a very distinctive sound which includes groovy basslines and hypnotic and soothing drums. What are some of your influences that helped you achieve this sound that you have formed through all these years producing?


 As stated I come from a Depeche Mode world but I have other influences like Kraftwerk, Jean Michele Jarre, Tangerine Dream, even early 90's Hip hop, UK 90's rave scene especially I loved the jungle movement, and then obviously the clubbing scene including my early contact with progressive house, then with the house, techno and the minimal world, finishing with the vibes coming from the Romanian scene that was really rewarding and colourful musically speaking :)


Your sample pack contains an array of eclectic sounds, what was your creative process in achieving these sounds? 

Some of the sounds are recorded individually without a track in mind but a lot of them are purely loops from tracks that were made specifically for the sample pack which are basically in the pre-arrangement state in Ableton live.


I worked as I do usually creating the drum elements from the eurorack modules,TR8s, Maschine or samples into Ableton drum rack, then choosing a bass synth from a Moog Sub 37, eurorack, Minilogue XD, Monologue, Proteus or sometimes Ableton Simpler where I am doing my own bass patch starting with a sample from an analog synth that I don't have it as hardware but have a special texture, then the melodies and the pads are coming from all the instruments above run it through my pedals effects or through my UAD ones, then the sound effects and the glitchy percussions are coming from the modules plus the Korg Minilogue XD, and the atmospheres were made through a combination of synths, pedals and eurorack trying to experiment with different chains and routings.


The recording was done through an Allen & Heath Zed 16 mixer or into a Boss RC-505 looper or directly through my UAD Twin sound card.


Sequencing is coming from Ableton or eurorack or from a Minilogue XD or Monologue, and also from the TR8 in some cases for the drum racks in Ableton.


A great "tool" in creating this pack was also the option to have big breaks between recordings (of days or even weeks) so it came quite diverse because I was not stuck into one "sound" and get bored about it :)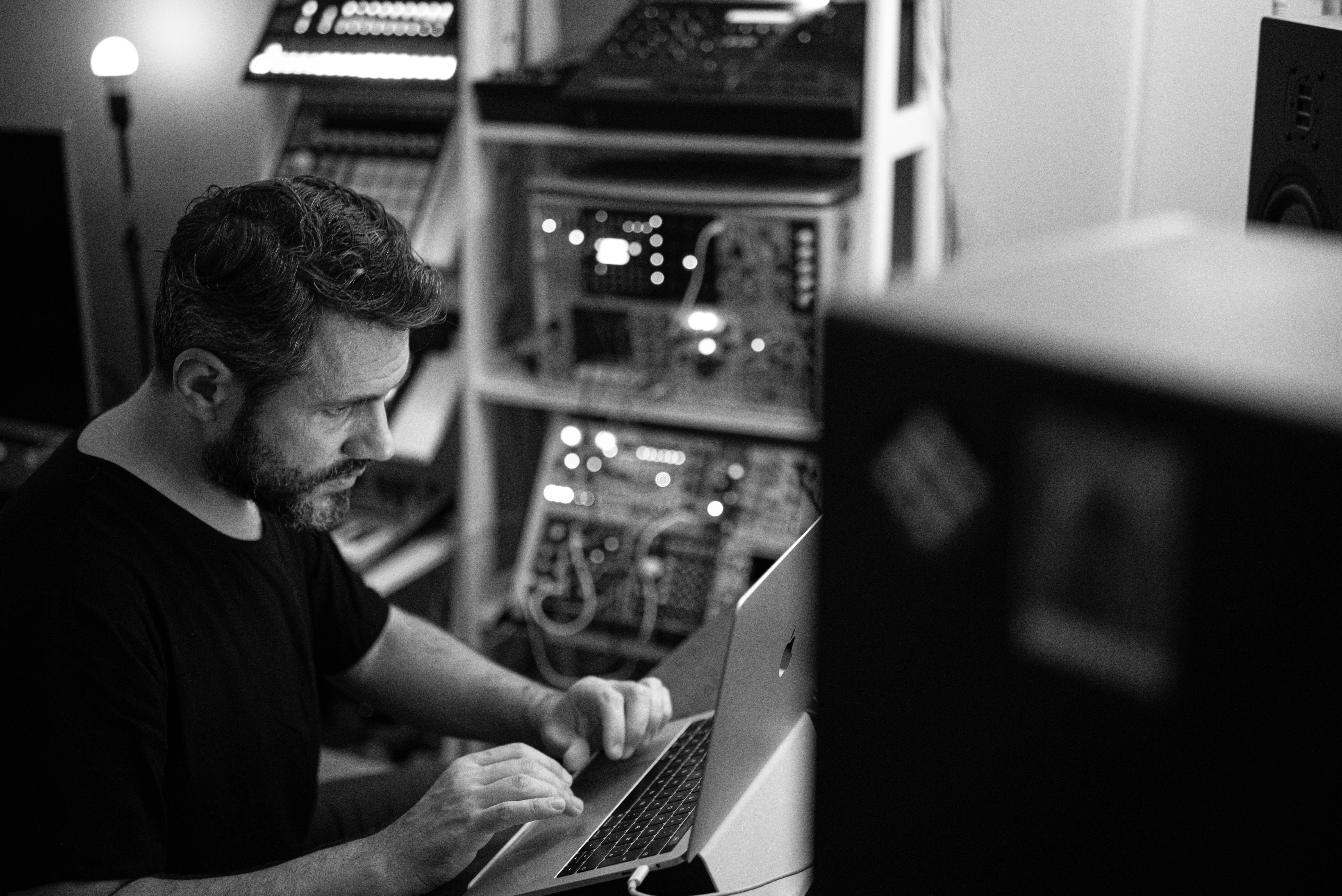 Do you feel it's necessary to use analogue gear in production these days? As there are such a vast amount of vst's that do the same job such as Roland's cloud service for example.


No it is not necessary. It's always about a great idea and how you make it to sound good, I have full tracks made in Ableton with just VSTs and samples, it should be also about how fun is for everyone :) Also digital have amazing things to offer that are not possible in the analogue domain like wavetables and granular synthesis for example.


What I can say for sure about it is when working into analogue is really easy to achieve the right frequencies vs the digital domain especially on the "deepness" of the bass frequencies and the flexibilities and the organic feel you have on the modulations to create unique textures of the sound.


Regarding Roland cloud is a nice platform, I demoed it and I was really impressed about the ACB technology that they used to emulate their old analogue equipment but I got bored really fast because of listening to these same old sounds all over again.


You must have a huge amount of vsts and gear that you can use in your studio, what piece of equipment do you gravitate towards more often than others?


I can say I have a decent amount of gear and I think a bit lesser is better, It is more important to know your existing equipment well than having ten times more and use just 10% of their potential. Also, you can get distracted really fast by tons of equipment and to become unproductive.
Always Ableton live is in the centre of my creations as DAW but also as playing an instrument and then for every track I make I go for a different combination of the above equipment, I don't think I have something I prefer more cause I like them all :) ps: but to be on point, something I really like for a few years already is the 0-cost semi modular synth from Make noise, beautiful universe of sounds and modulations in a really small footprint. 


You mainly play live set's when you perform, is there a reason as to why you stick to this method of performance rather than traditional djing?


In the begging of my career, I tried to be a DJ/collector for 6 months but it was a pretty boring process for me especially with the process of gathering music so I always preferred the studio time to create something new and then integrate that into my live sets to create my own musical stories 


You originate from Romania and mainly play in Bucharest and London, how has the current situation affected you and how have you coped with not being able to perform?


Yeah, this situation was not a comfortable one and it still is until things get back to normal and we will start to feel free again, go to parties and play music :) But at the same time, it had a good impact on my personal life spending more time with my now expanded family :) but also seeing my career somehow out of the box including things related to the music I make and regarding my new live act.

Finally, are there any projects that we should be looking forward to in the coming future as we hopefully prepare for clubs to open back up next year?


For next year I will have the FLG004 release on my own label, also the next chapters of the Floog & Friends EP that is in the making now with other dear friends and artist :)


A release on Sepp's Lied label and also one release on an established London label I really like :)A couple of releases and remixes on fresh labels and last but not least the launching of my new label with Mahony