We chatted with the German DJ & producer Fabe about his recent sample pack, studio setup, music influences and more.


You've been making music for almost two decades now starting in hip-hop but you have transitioned into Minimal House. How did your sound transform into what it is today?


I would say this came all organically. I went through different musical stages until O found my inner own. It was not always that easy for me following my intuition and just transport my current feelings within the music. But this is actually what music is about. Expressing yourself without thinking about a specific genre, hype or trend.  But obviously, this doesn't come from one day to the other. Today I'm still a Hip Hop kid and very interested in rap music which is actually the modern pop today. 


I think after standing for the underground for couple of years popular music has again a lot of impact on my style today. I think my drum patterns are often very 90's influenced. Swing/ velocity/ & groove are still building my signature, but my tracks get more and more musical and they are maybe more emotional than ever but the most important thing for me is not losing drive and energy caused by too much musical input. I think it's still that classic Fabe but now the music is enjoyable for everybody. Not only for minimal house heads like it probably was the years before.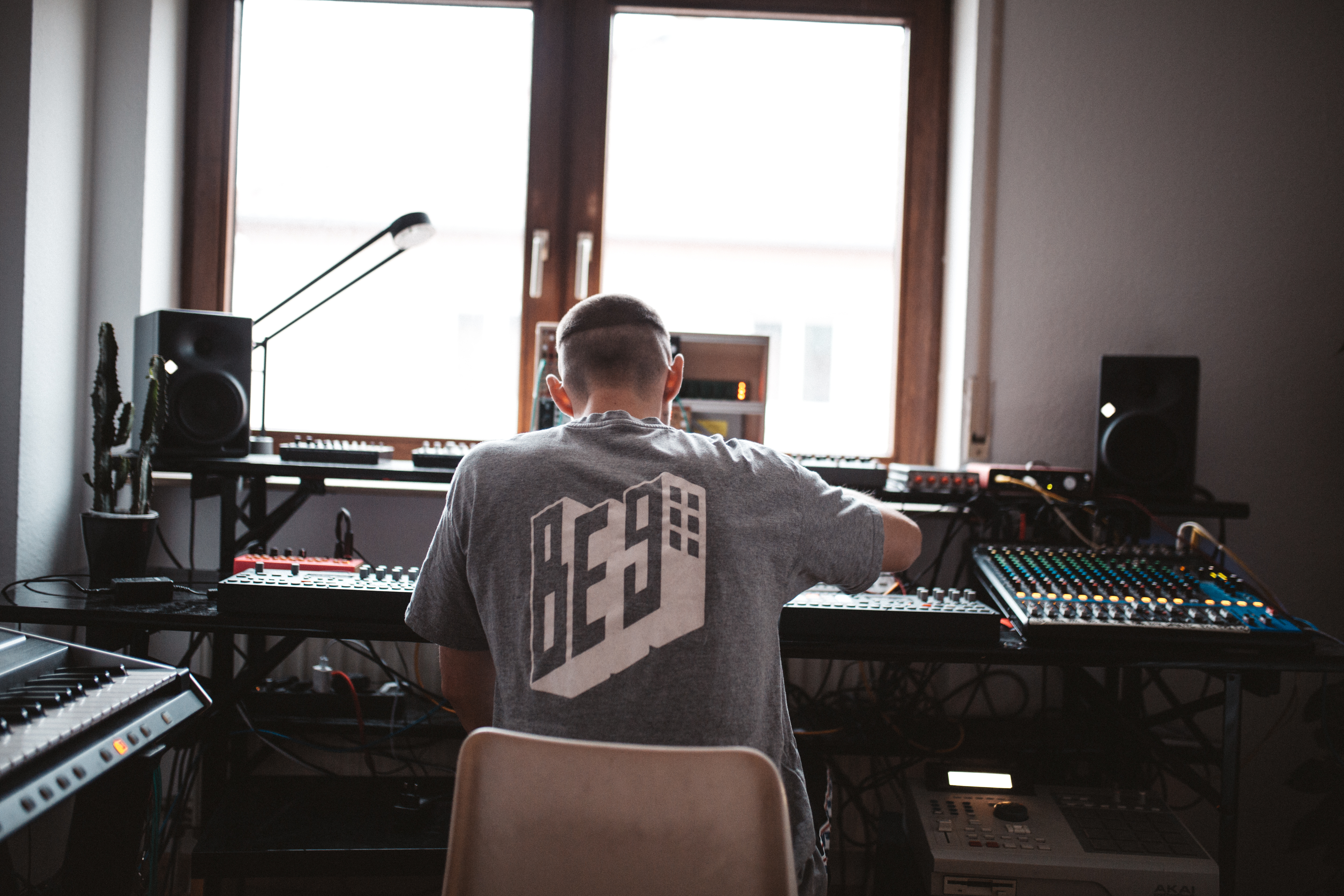 You have previously mentioned that grooves are a big focus in your music, how do you go around creating such mesmerising grooves for your tracks?


It's not easy to explain this in words. Like I've just mentioned in terms of drums it's a lot about volume & filter velocity and of cause swing. I usually program my drums and also other instruments with 65% swing. But it depends on the track. 808 elektro patterns for example are sounding better without or with very less swing. 


I love groove machines like the Elektron Rytm where you can program step components. 


I also work a lot with envelope- live automation. This works pretty well with the newer MPCs and of course with all the elektrons. Designing own drum kits is important for me. All the drum hits inside a pattern should match in length, tune and color. This is something I'm focused on in every track. 


Your productions have such tenderness to them with sound that can put listeners into an out of world experience, how do you achieve such emotion in your tracks?


Wow, thanks. That's a big compliment. 


Every day when I start a new track, I try to reflect my mood or being inspired by what is happening around me. I want that my music sounds honest and real. My music should reflect me as a person. And I think today this is something that comes naturally. However, if I should describe it from a technical view, I think short chord stabs or mid bass melodies are often building the foundation of my songs. I'm working on the perfect loop everyday. that loop you can't get bored of. Longer pads or dramatic elements are mostly just part of my breaks or to build up some tension. I love using classic sounding synths for my chords like the JU-06 or Jupiter 80. It's still important for me that my music sounds modern and new and not like music from an era that had it's time already. 


I automate reverbs and delays in detail. At the moment I'm working a lot with the slate reverbs and the sound toys delays. But I also still use the Ableton basic effects a lot.


It seems as though you have put a lot of effort into this sample pack. Due to stating on Instagram that you created it with love, what was your mindset going into this project? 


Same as when I make an EP or working on an Album. I wanted to make quality loops, sounds and one shots that sound 100% like Fabe. It was my first step into the sample pack world and it was important for me to be an original. I processed and mixed my loops the same way how I mix them for my own tracks. It was important for me to include my idea of dynamics and balance within a loop. And of course, musically I wanted to bring a range of moods that give you some impressions of my daily Life.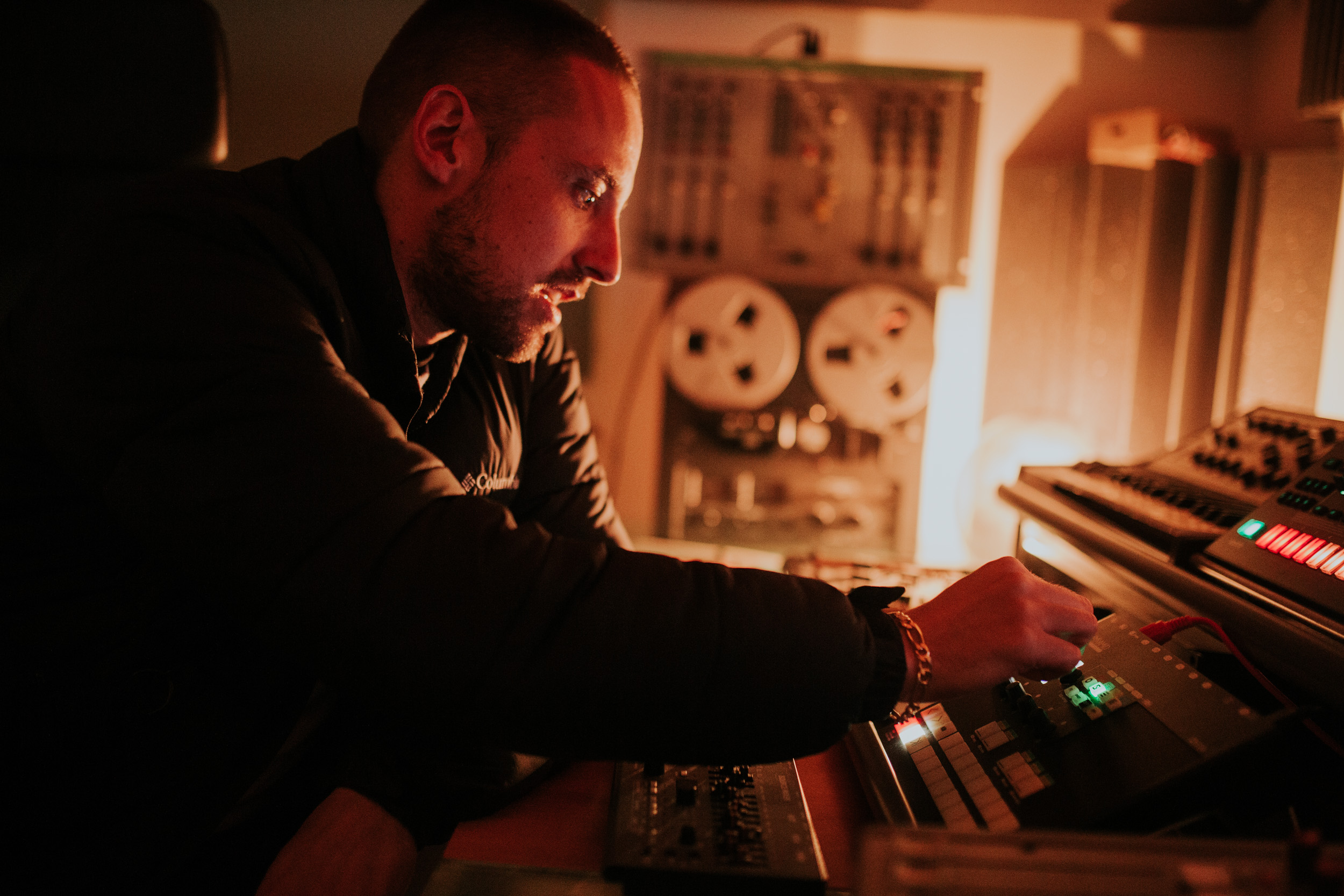 You have a lot of gear in your studio that many people would dream of having, especially your Jupiter-80 (that you seem to praise a lot). Do you mainly use analogue gear in your productions?


It's a follow-up version of the legendary Jupiter 8. It's fully digital. It never got very popular since it came out ten years ago. But anyway, I love it. I don't really care if it's hardware, analog, digital or a software synth. There are many ways to make a great sound. I love touching and tweaking knobs. I love adjusting envelops on a physical instrument much more than on the computer. I use Ableton just for recording or adding effects. I don't . But I guess It's only because I have never found one that's really matching my workflow. My main instruments at the moment are the Analog Rytm, the OP-Z by teenage engineering which is a basic synth and sampler which includes a magical sequencer. And for the last couple of months, I fell in love with the new MPC live 2. I have all my gear connected to it and use it as my main sequencer now. 


You recently released your second album called Four Point Island. There are some really great tracks on the album especially the electro inspired track "Skunk On 140" and the trap beat "Outro" which really stand out for me. What was the process of getting the album together?


The idea of making an album was super spontaneous. It was before the first peak of corona, and actually there was an EP planned on Fuse in July. Enzo asked me if I have a couple of tracks more cause it's not the time for a classic 4 track EP. I agreed and as I make music all day every day, it did not take long to transform the EP into an LP. It includes most of the tracks I made during lockdown from February - July. And I think that's why the album sounds like a story just organically. 


How does it feel to finish this album, especially with it being released on such a prominent label Fuse?


It felt great. Fuse is a part of my career since my early days. I'm proud being a part of it. 


You also have a label that's been running since 2016 called Salty Nuts, how did this come about?


I always wanted to be flexible in releasing my own songs, having the possibility of dropping an EP whenever I want to. In the beginning the plan was to only release my own stuff on the label, but later it became a platform for other artists I like too. 


With everything being up in the air right now in the industry, it seems that you had a good taste of the nightlife in August when you played in Zurich. It looked like a great night! How was it being back in a club and djing? 


Yes, of course. It felt almost like unreal. I had goosebumps all night. It's already too long ago. But I'm sure we almost made it, and there is a very special era of parties ahead. I have a good feeling!


Lastly, you have been in this game for a while, is there any advice that you would give to new producers?


There is always just one original fit any specific sound. So, try to be one too instead of trying to sound like others or sounding like something the world has heard already. Be patient while developing your own sound. Nothing comes from one day to the other. Make music because you love it. Success is great. But if you really love music you don't think about it while you make it. You just live it.