We caught up with Italian producer and DJ Dimmish to discuss his sample pack, favourite studio tools, inspiration and more.


How did you get into electronic music? Did you first start as a DJ or a producer?


I probably started as a DJ before and then the process to produce music was a natural way. I really love to play in the clubs the music I produce during the week.


Can you tell us a bit about the process of creating your sample pack?


During the lockdown, I produced 24/7 and I cumulate so many ideas. So It was really natural to collect all these ideas into a sample pack.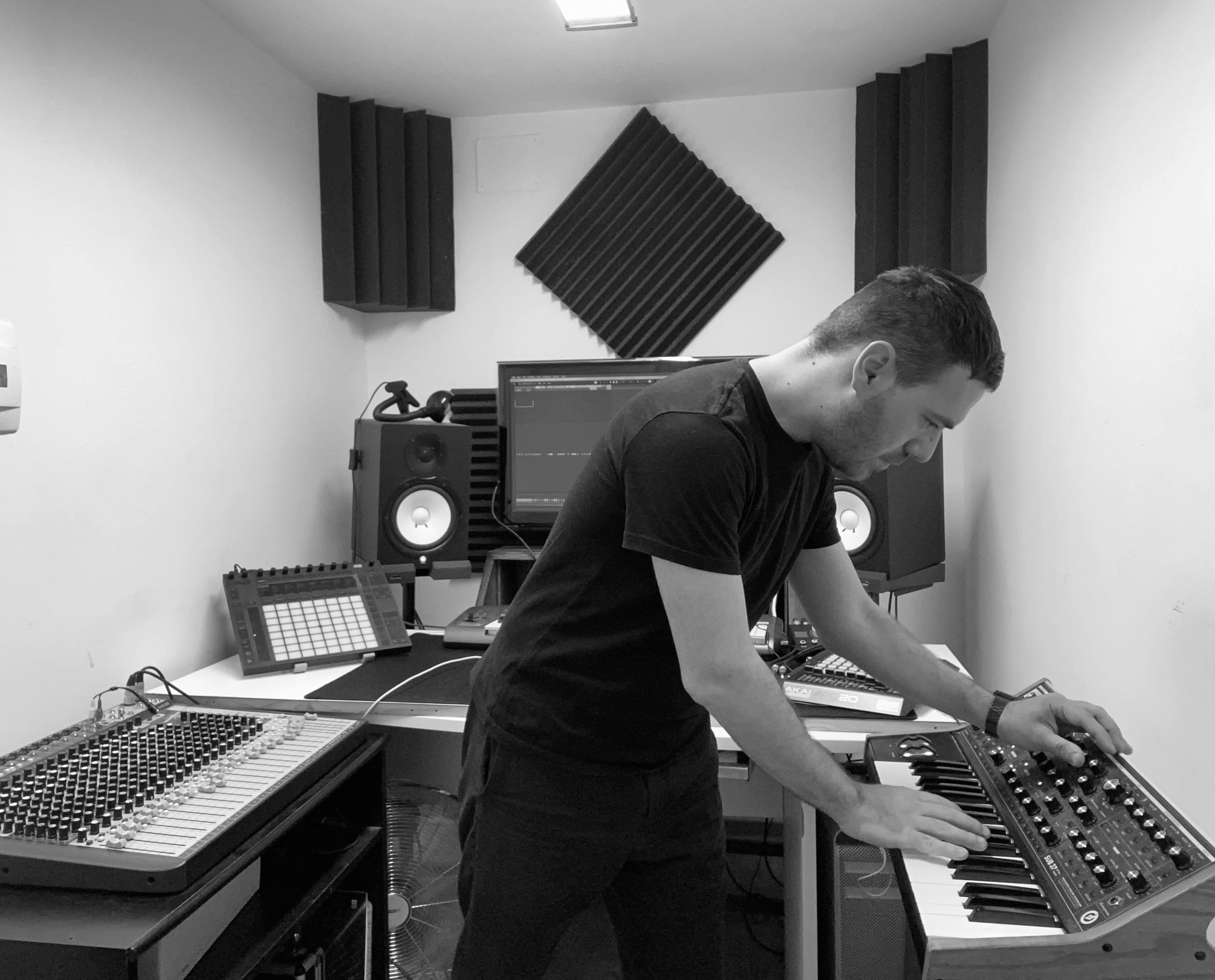 What kind of setup did you use to create the sounds in the pack?


I used a real old school Dx7, Moog sub 37, Roland S 50 sampler, my eurorack with modules from Mutable Instruments, Make Noise, Doepfer. 


Do you have any favourite synths or effects that you like to use regularly in your tracks?


I don't have any favourite synths but I like to mix digital and analog: Moog sub 37, Sylenth, Massive, Mimeophon are the ones I use more during my studio sessions. 


Do you use a certain technique that defines your own sound?


I don't know, I approach the studio's sessions in a few different ways. The sound I produce in the studio usually reflects the mood of the day. By the way, I don't think I have a technique that defines my sound at all, but for sure the parallel compression is something I constantly use.


Can you talk to us about your musical inspirations? Were there any artists, labels or tracks that influenced the music you make today?


I listen to a lot of different music genre, but I'm definitely influenced by house music, minimal and also the 90's Italian club scene, an era that I didn't live in the first person but I can enjoy thank to the vinyl and of course internet. Just to name a couple of labels: UMM records, Luxury Service Records. 


Finally, any upcoming projects or releases you are excited about?


I just can't wait to come back on the road, honestly. I'm locking in the studio constantly working on new music. I recently released two EPs, one on Moan and the other one on Moscow and I've planned some more releases that I can't wait to share.