Fololwing the release of his his sample pack, we caught up with Romanian DJ and producer Cristi Cons to discuss the process of creating the pack, his musical background and inspirations.


Coming from a musical background with being classically trained, how did electronic music come into your life?


Although classical music was the focal point of my education I was experimenting with multiple genres in my high school years, trying to find something that I would fully connect with.
My friend Claudiu (who does the artwork for our Amphia label) gave me a CD with some mixes back in 2004. I was immediately drawn to the music and I guess it has stuck with me ever since.


The Romanian minimal scene is huge at the moment, what made this music appeal to you so much?


One of the first experiences I've had with minimal music was in my hometown club called Krypton. Rhadoo was playing a minimal set and I was immediately fascinated by the style of mixing and sound aesthetic.
It got me into researching the genre and quickly brought me to the Perlon/ Playhouse sound that was led by Ricardo, Thomas Melchior, Zip, Soulphiction, or Isolee to name a few. What was particularly intriguing about the music were the subtle changes in the melodic elements, background textures, or in some cases the swingy rhythm patterns.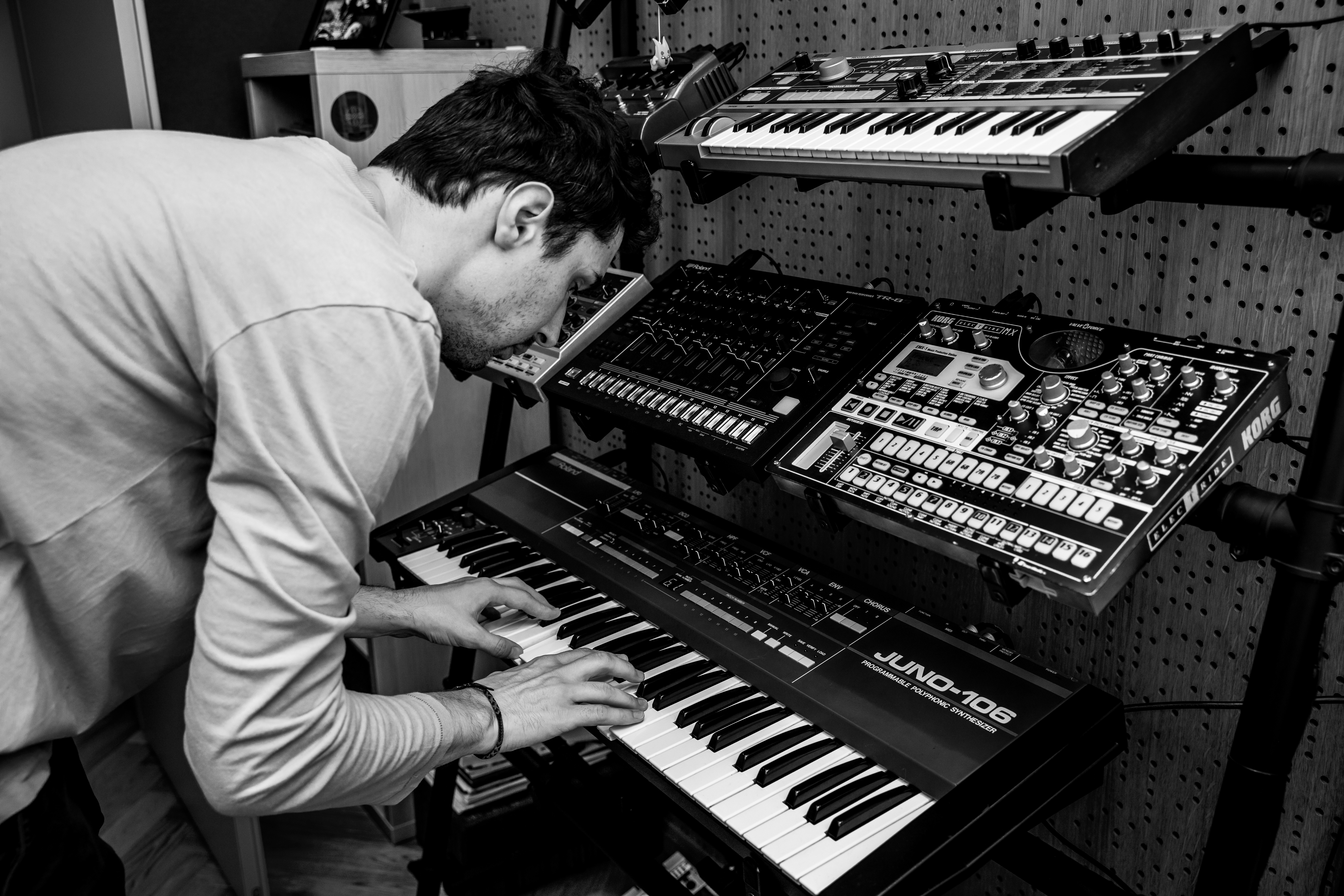 It seems that you have put in a lot of work into this pack, could you tell us a bit about how you created it?

The idea behind the pack was to create a toolkit that contains a bit of everything a producer needs when starting a project. I enjoy exploring new genres, doing sound design work (like the SFX bundle) or just layering sounds and coming up with a new tone altogether.I recommend it to everyone as it's a nice way to discover your own taste and develop a musical identity as a producer.

I can see that a Juno synth has been used heavily in this pack, is this a synth you gravitate towards a lot in your production?

I love the Juno for its undeniable rich and characteristic sound which never gets old (in my honest opinion).  It also teaches you a lot about music synthesis with its easy layout. Amazing how many different tones can be achieved with a saw, square and pulse wave, combined with a filter, LFO, envelope and a chorus.
In a time where so many plugins are available (analog emulations, digital wavetable, FM, and so on) and it's convenient to just scroll through presets, I believe it's important for young aspiring producers to know the fundamentals of manipulating a synth.

Your pack has a lot of sounds which are extremely useful! How did you go about picking the right sounds, and how do you expect people to use them in their own productions?

Thank you for the nice words :) When I started working on it, I was trying to incorporate sounds that I would use for myself if I'm away from the studio and feel like jamming so I recorded some one-shots of the Moog SUB37, the Microkorg, the Juno and some other bass tones I tend to go for.
I definitely encourage people to experiment as much as possible, drop the bass or melody loops into samplers, chop them up and rearrange them or stack them on top of one another and try to come up with new sounds all together, the possibilities are endless.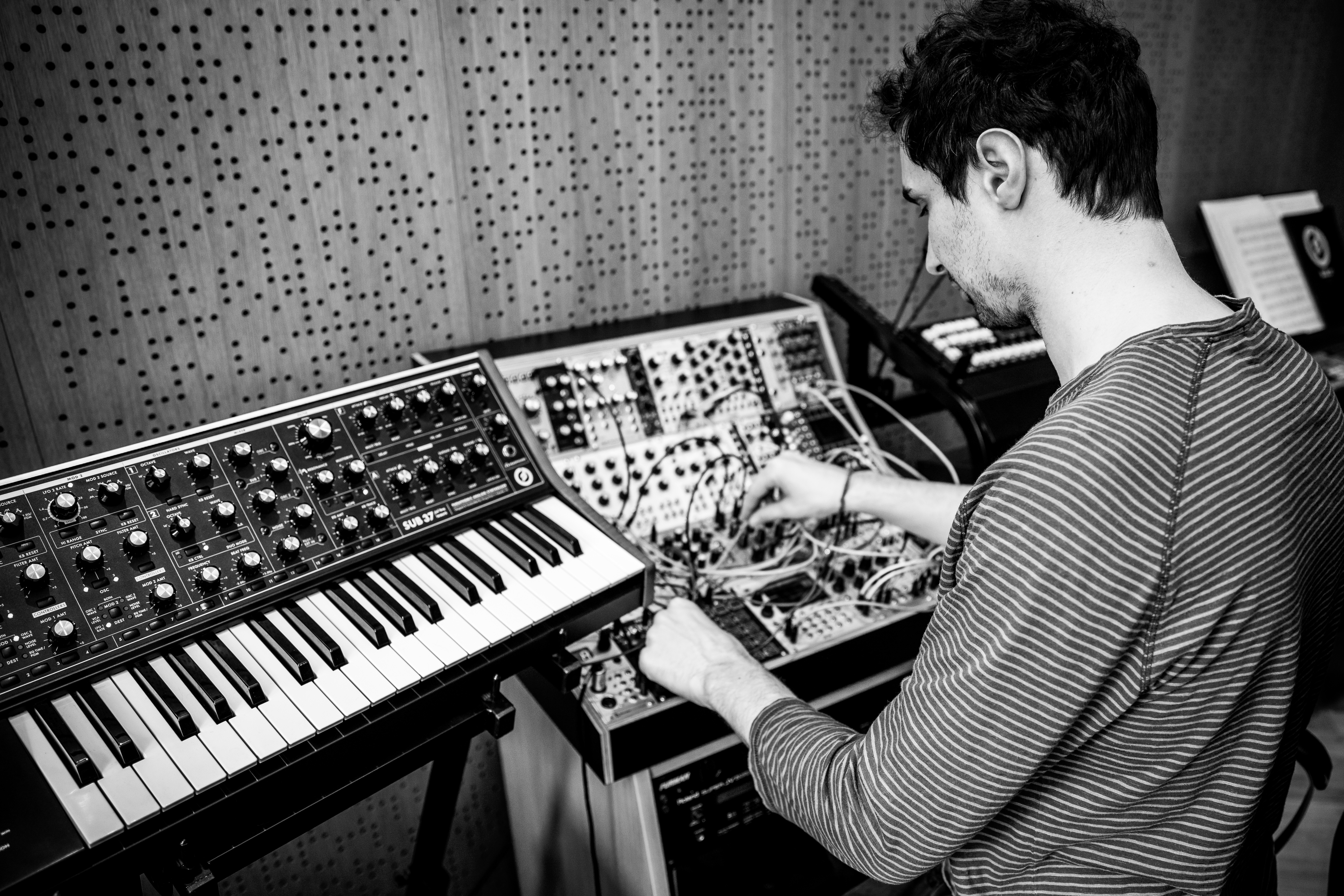 The pads in this pack really stand out for me in this pack, how were they created? They have such emotion and movement to them. Is this something you spent a lot of time on whilst creating the pack?

Pads play a big part in my productions as they provide harmonic support, so it's important that the tones are lush and have enough modulation to keep them interesting throughout the track. The Juno106 is a good tool for lush pads although I have been using some digital synths to have a variety of tones available.

Lastly, as clubs and festivals are back on the menu, you must have quite a few shows lined up. One that especially stands out is Printworks, how does it feel to be able to be playing out again and especially at such a great venue such as Printworks?

This summer has been as close to my pre-pandemic schedule as it could get. It's been amazing to be able to reconnect with friends and colleagues and especially play in front of an audience.
The connection we experience with the crowd when we play reminds us how deeply connected we are as human beings and I'm constantly reminded how lucky I've been to be able to do what I love and share it with people around the world. The Fuse birthday party in Printworks is definitely one of the highlights of the year and I'm really looking forward to celebrating it with friends I haven't seen in way too long.