We caught up with DJ and producer Cesare vs Disorder to discuss his sample pack, musical background and inspiration.


You've been based in many cities such as Milan, London, Berlin and now São Paulo. Have these countries moulded your creative output much?


Everywhere I've lived has surely left a strong mark on my lifestyle and influenced my sound. Each culture has forged a way of looking at things from a different perspective, each city was part of an era that inspired my way of being and behaving, that including the music I listen to, or that I make. 


Your background in music such as classical, hip-hop, and jazz resonate in your music quite a bit. Do you always have these genres in mind when you're in the studio?



I've been studying music since I was a child, I gotta say I wasn't the smartest student and my parents actually pushed me quite a bit, especially in the first steps, giving me the possibility to have a bit of basic classical musical training in piano and guitar, even if I wasn't feeling it 100%..it wasn't until my late teens, that I got properly sucked into the music world, falling in love with some specific genres like hip and trip-hop, Jazz, Drum'n'Bass, Breakbeat, Electronica, Dub and starting to dream to be a musician as my profession.


My background certainly helps me a lot composing music nowadays, but it is not necessarily what I have in mind when I start to produce, especially because I juggle with a bunch of different genres for different fields and outputs, so I guess it is a process where the influence comes out in "automatic mode" becoming part of my creation in a natural way.




Your sample pack has a vast amount of sounds that display your background in music. How did you come about putting together these sounds?


First, I simply had a few jams, turn on my machines and went with the flow. My idea behind the sample pack was to make basic simple but cool useful patterns, not too much processing and post-production, more like raw simple material to leave the producers the "space" to move around and being able to use the samples as much as they can with their own mark, they will give in their post-production process. I prefer to have a basic good loop of percussions to destroy, rebuild and change with plugins and effects rather than having it ready to just drag and drop to then sound like everyone else that will use the same samples. 

There is a huge variation of sounds in this pack that all come from different sources. What kind of equipment did you use to form these sounds?


I've used a few different pieces of analogue but also digital equipment. I've recorded many melodies with the Roland Juno 106 and many percussive patterns with the Nord Lead rack 2. I love their raw vibe, they are both pretty old synths that give right away a vintage feeling useful for House and Techno. I've also used my Rhodes MK1 stage piano from the 70s for a few of the melodic loops. My Blue Korg Electribe Mx was useful for a lot of the drum loops and drum hits, mixing it up with the Jomox 888 drum machine, the analogue rythm from the Elektron series, the Roland TR8 and the Vermona DRM1, getting, as a result, a mix of sub-genres that cover a wider range of styles, from Dub Tech to Minimal House and Breakbeat. I've worked with them the old way to create more classical patterns and a more "fresh" way to give that present swing of nowadays underground club music. 


I've used a lot of the new Korg Minilogue for textures and backgrounds, pads and synths but also basslines. I've created also simple modular patterns to get to Drum'n'Bass like Basslines and percussive lines but also the Vermona MonoLancet, a small but super useful piece of gear for bass and percs sequences. Of course, a lot of basslines and synth lines comes front of the classic SH101, a piece of gear that has been present in many of my productions during the years.


I love to use on top of all some digital instruments like Reaktor from NI with some old and new ensembles for textures and percussions, some Arturia audio units from the V collection (I don't own as a real instrument but these are actually an almost perfect recreation of the old real analogue pieces like the Jupiter v8, the CS80, the Farfisa, the Arp 2600, the Prophet and the Mini V) I've also carefully used a couple of pedals from TC Electronic, Eventide and Boss to give that sparkle to some of the lines.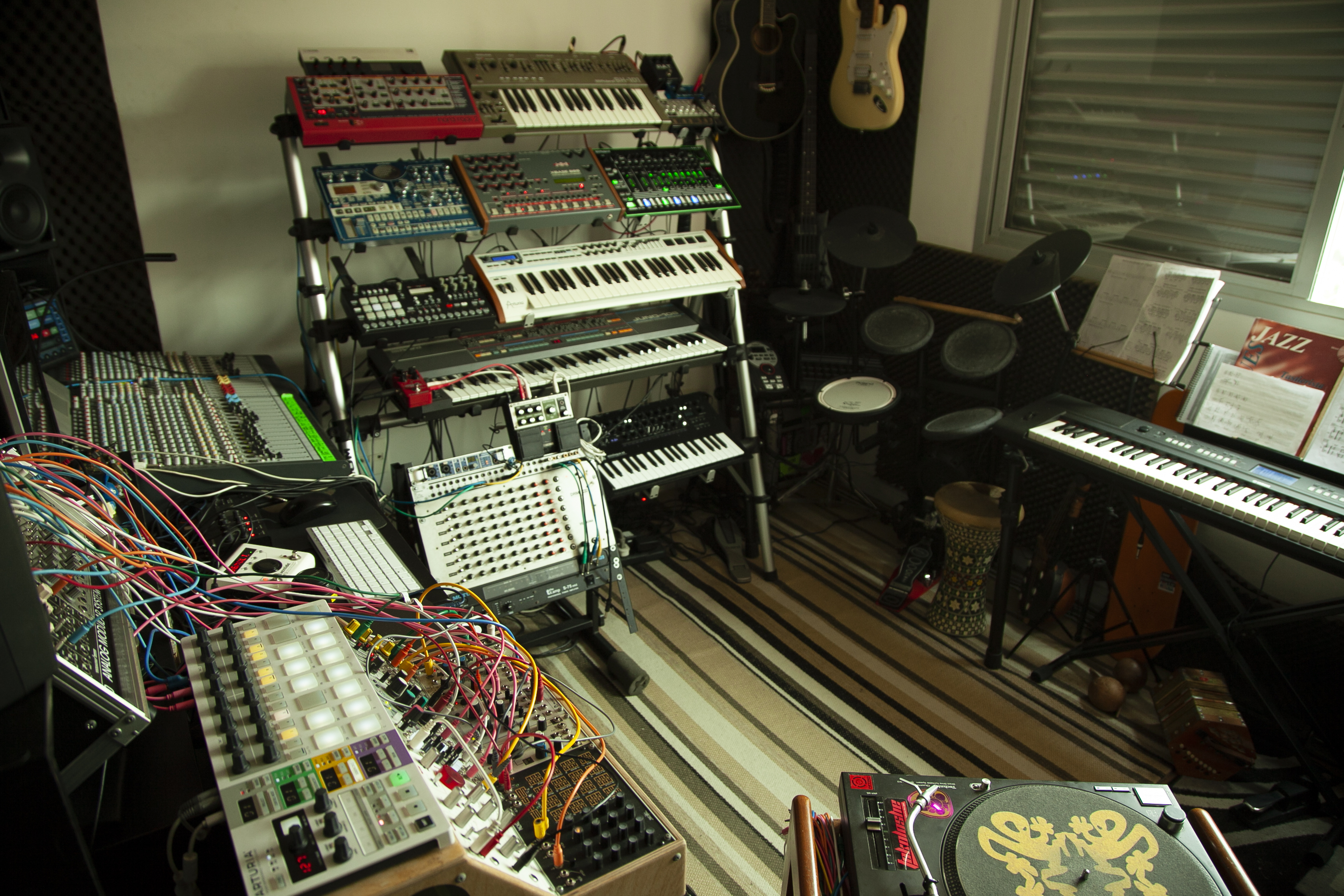 The pads, textures and modular sounds in the pack are composed extremely well. How did you go around creating these sounds? 



I've used a lot of my field recording sessions, mixed them up with some modular lines, some Reaktor easy to set up evolving textures and simply jammed on top with some of my real synths or VSTs. I loved the entire process; I've actually learned from it. 

It's evident that you enjoy modular synthesis a lot. Do you normally gravitate towards modular when you are producing music?



I enjoy modular synthesis, but I gotta say it's a world apart from music, where you can get a quick inspirational push as much as getting easily stocked. I love to include it in a simple way to my process, but it is definitely not the main side of it, I am still one of these producers more attached to synths and drum machines or even through a bit of sampling rather than basing the whole thing on the modular synthesis alone. Having said that I am totally in love with my modular patches that often comes helpful especially in the percussive and textural side of my productions. 


You've been making music for a while now, are there any other things (other than what has been previously stated) that have shaped your style into what it is today?


I was always inspired by Arts and travelling. I've studied and worked in Art and Design for years and until now I am fully taking part in the creative process of my label image (although Fernanda Mattos is the label Art Director with her beautiful collage artwork all our supporters-vinyl collectors enjoy).


Of course, the full-on travelling especially of the last decade has been a solid source of inspiration. Nowadays my Family fully inspires my work.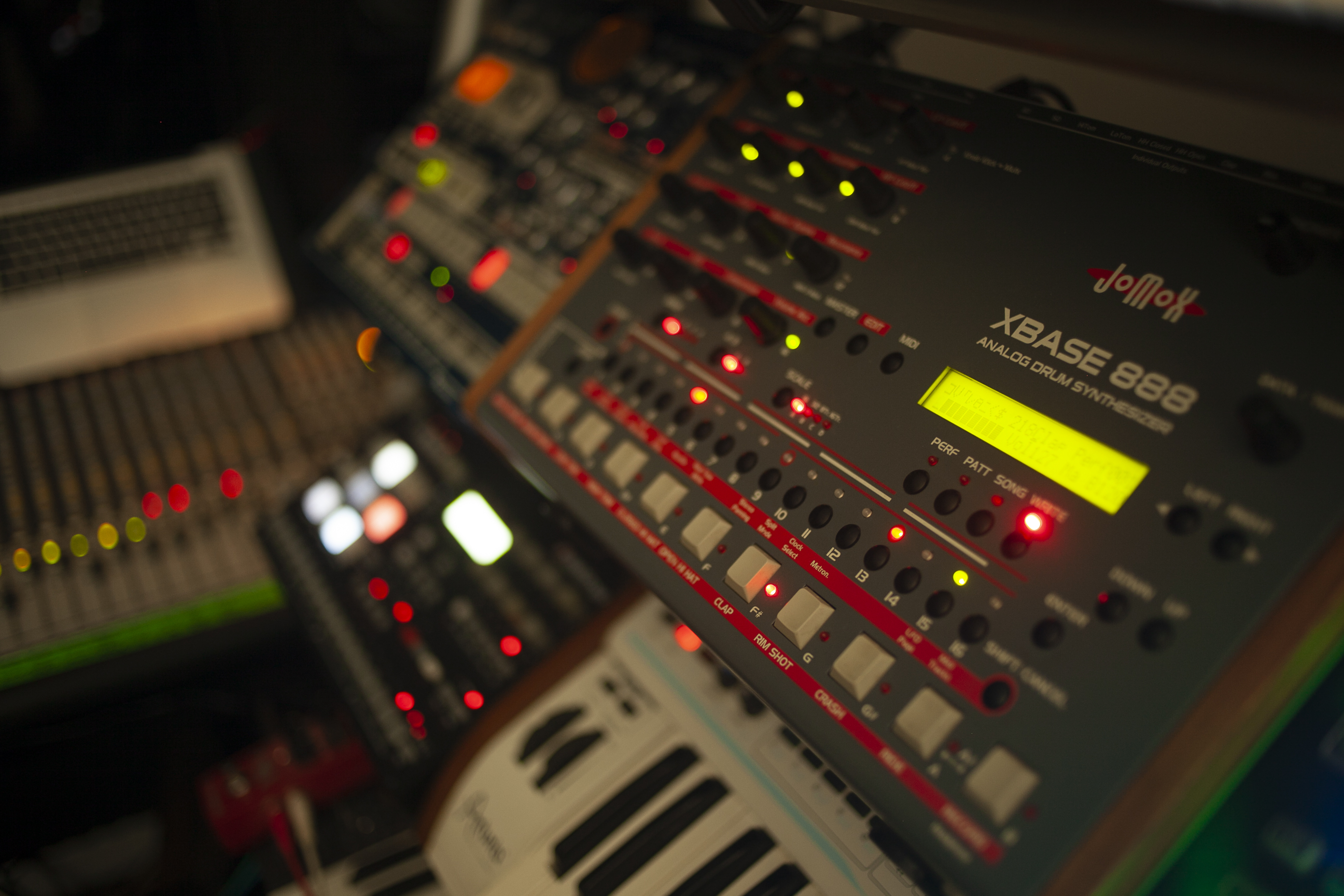 You have your own label 'Serialism' that has been consistently putting out records for years and where you have an album planned in the next months. You also have something coming out soon on Not For Us Records and Rockets Audio on top of soundtracks for film and tv and more projects in other music scenes. How do you go about balancing owning a label and producing music?  



This year marks 15 years in the business for my label Serialism Records. Time flies! It's a very important achievement for an underground label and we are very proud of the work that was made in the long term behind it. Of course, producing is a totally different side of the game and it is time-consuming. Sometimes the 2 collides but fortunately I have a team split between London, Berlin and São Paulo, with my partners in crime Joe Le Groove from Jack on Black and Luca Albano aka Weg that manage the business and marketing side and give me support in the A&R, Fernanda Mattos that manages the visual and creative side and that with my sister Federica Marchese has created special official videos for some selected releases. On top of that, a couple of agents helping with events around the world, a press office to take care of the promo side and more collaborators spread worldwide. It's teamwork and I couldn't achieve anything if I was alone.