A short interview with London-based DJ and producer Archie Hamilton about his musical background, inspiration and the creation of his sample pack for our Original series.


Thanks for your time Archie. Can you start off by telling us a bit about your musical background and how you got started in the industry?


I grew up in Wales, so to a certain extent I observed the party scene from afar. I was into bands as a kid, then got more into electronica and reading scene mags in my teens. My mum and aunt began going to raves in the early 90s so I began getting exposure through them until I was able to sneak into my first clubs in London at around 16/17, and that was that! I started mixing records and producing badly at uni, scraping a 2:2 and made my way to London where I began my raving career in earnest. I went to Point Blank music college to better my studio skills and slowly began releasing music after starting Moscow Records in 2009. From there I started playing at small parties until I met the guys at FUSE who began booking me as a regular guest around the same time as I released tracks like Mind Blank and Troublemaker which got great support across the board and the rest is history! 


How would you define the sound you are making at the moment?


Future retro :-) 


Can you talk us through the process of creating your sample pack? What was your workflow?

It was really fun as I was on a real roll with writing nice basslines on the Roland 101 and SH2 VSTs; I was actually thinking that I wanted to keep all of them for myself! To be honest it was just a big jam session, trying to get ideas out really quickly without getting stuck on anything for too long. I learnt a lot of music theory actually, as I had to focus on that, whereas I usually go with what sounds right, and I have taken that forward with me in all my new productions which have become a lot more melodic. I tried not to process the bass and melodic samples too much as I wanted to let producers do that themselves.  


Regarding percussion, I used a mix of TR9, Roland 808 and 909 VSTs and throwing things into the EXS24 and here I did a lot more processing so things didn't sound too clean. I also pulled quite a few parts out of old projects of mine as I thought people might like that. 


How was the overall production experience?

I learnt a lot for sure, but it did get bit tedious towards the end!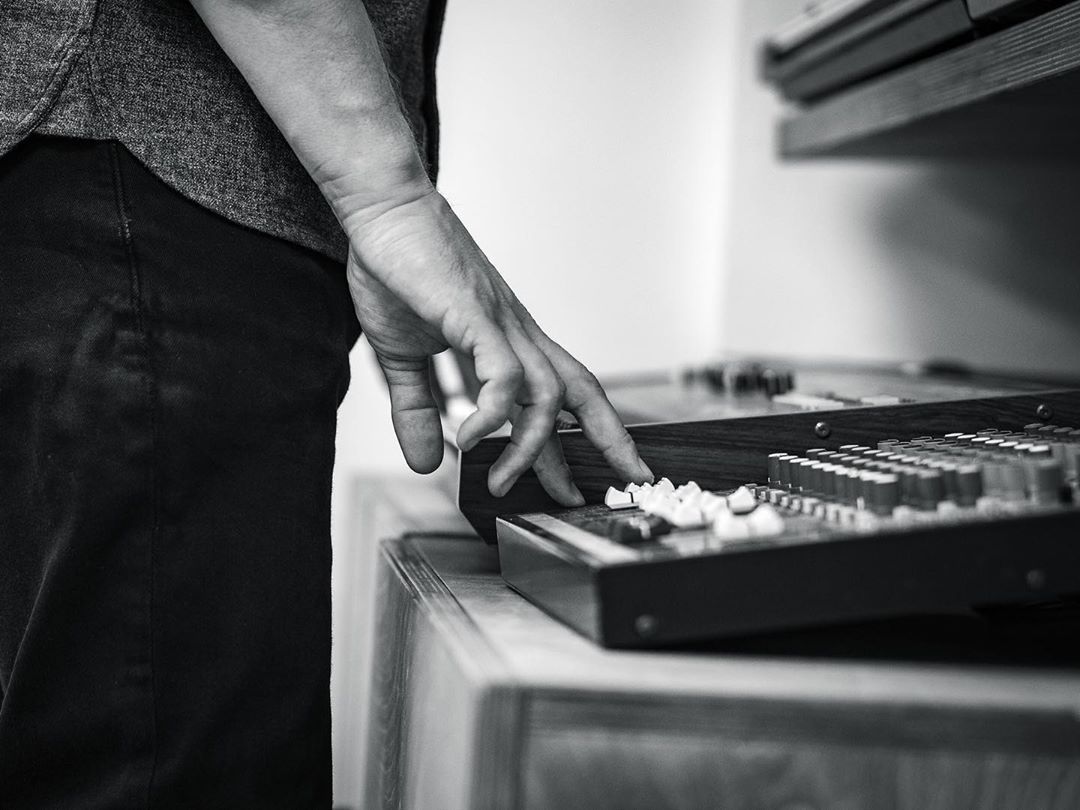 Did you make all those loops from scratch, or were some sounds taken from your old arrangements and productions?

A mix of both really, I wanted to pull some recognisable parts out of some of my better known tracks for people to play around with; I changed them all slightly but let's see if anyone can spot them! I also jammed loads on the TR9 as well as the 808 and 909 VSTs for the more housey tops patterns, and played around with samples in the EXS for more organic sounds. 


What's your studio set up at the minute?

In the studio we have quite a bit of gear new and old, as well as some weird and wonderful real instruments that come and go but I work a lot from home too which is just in the box on Logic X.


What are the key production tools for you, hardware and software?

Basically the whole Roland VST suite - 909, 808 for drums the Jupiter 8 for pads and leads, SH101, SH2  as well as ABL3 for acid bass


How do you stay inspired enough to produce new music in these strange times?


This has been probably the most inspired and productive period of my life to be honest! Usually I have about 2 studio days in any given month to finish something, but now I have about 20 days a month in the studio so I can afford to experiment loads more, as well as learn more about music theory and that is definitely showing in my new work.


Who are your biggest inspirations, new and old?

Old: Derrick Carter, JT Donaldson, Rob Mello, Bushwacka!, Eddie Richards…
New: Sweely, Toman, Chris Stussy, SAM, Urulu


Finally, what stuff have you got coming up? Any new releases you are excited about? 


So much! Lockdown was productive; I have remixes for Isaac Carter and Oden & Fatzo on Moscow Records, a solo EP on Moss Co., I'm launching a new vinyl project called Parts & Labour with a solo EP as well as plenty of stuff that I can't talk about yet…